Choir to perform at KIRO radio
Norselanders have a scheduled performance at KIRO radio in Seattle, Dec. 11.
Choir director George Guenther elaborates what the Norselanders will be singing for in December.
"We have been invited to sing live. This will be a fundraising event [KIRO] puts on for foster kids and foster care in Washington," Guenther said.
Norselanders, one of four choir classes offered at Puyallup High School, is a highly auditioned Soprano, Alto, Tenor, Bass (SATB) group with 16 members: six boys and 10 girls. The performers in Norselanders are also enrolled in Concert Choir, another SATB co-ed group presented through the school.
"[Norselanders] is very competitive. In the first weeks of December, they [perform] little things in the community just about every day," Guenther said.
Along with Norselanders, the varied choirs at Puyallup are all involved with the program throughout the school year.
"We have five major concerts at school. Within [the concerts] we do solo and ensemble which is a competition [where] our choirs often do very well. If we win the regional contest… we will go onto the state level," Guenther said.
Tune into KIRO 97.3 FM Dec. 11 at 4:25 and 4:35 p.m. to hear Norselanders perform.
About the Contributor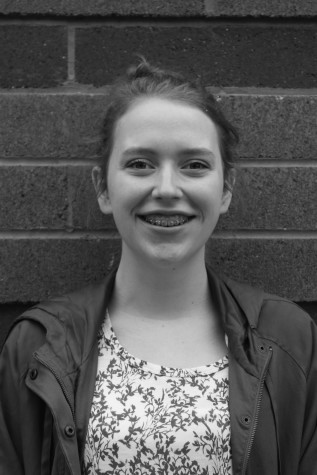 Suzanne Stone, Print Editor
Hi! I am Suzy Stone and I have the privilege of being The Viking Vanguard's Print Editor for the 2015-2016 school year.

I am obsessed with taking naps, watching trashy...