"To The Bone" Review
Hang on for a minute...we're trying to find some more stories you might like.
While lying in my bed, I was glancing through Netflix, trying to find something to watch.
When I came across a drama film titled "To the Bone," I was intrigued by the cover photo and how the film was about eating disorders. Having personally struggled with and known people who have had eating disorders and struggled with self-image issues, I was excited, yet worried, to see what the film brought to the table.
The director and screenwriter of the film, Marti Nixon, had personally struggled with eating disorders her entire life, saying that, "My goal with the film was not to glamorize EDs, but to serve as a conversation starter about an issue that is too often clouded by secrecy and misconceptions."
The film definitely started a conversation, receiving backlash just from the trailer. With some critics saying that it "glamorized the disorder". "I did not want to make a 'disease of the week' movie. I wanted it to be authentic. With everything I do, I strive for a balance of tone, where it is not just one thing," Nixon stated.
While watching the film, I definitely saw both sides of the eating disorder spectrum. The film showed how the disorder can impact the people around you, as well as your own health and mental state. Having the protagonist, Ellen, played by Lily Collins, having personally experienced the battle of having an eating disorder, I feel that this definitely brought to the character of the film.
Constantly throughout the film, I tried to see it through the eyes of a person who has personally experienced eating disorders, but also through a critic's eyes. One thing I loved about the film was the fact that it did not just focus on one eating disorder, but multiple, showing the reality of their lives through their own eyes.
All in all, I do not believe that the film romanticizes the disorder but shows awareness and informs about the epidemic that this country is facing with mental health and self image issues.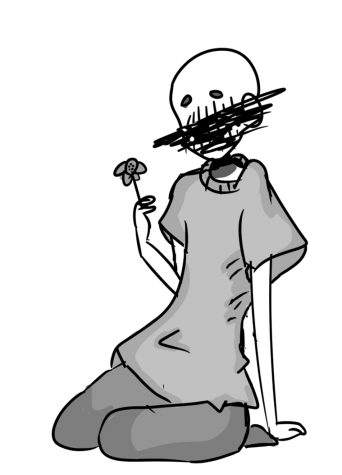 Gracie Lucas