Ellison makes a full circle and resumes his passion.
Published December 12, 2016
Puyallup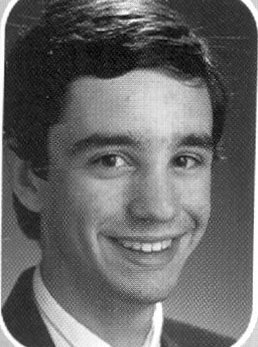 High School 1991 alumnus, Brian Ellison has made a full circle and resumes his passion for journalism.                "I really thought I was headed for a life of journalism," Ellison said. "I was editor of the Vanguard, had been Washington State High School Journalist of the Year, and went off to Harvard, where I was an editor of The Crimson (the daily newspaper that cultivates a lot of professional journalists). I was surprised as anyone when partly through my sophomore year of college I started feeling drawn to ministry."
Following his calling to ministry, Ellison became a Presbyterian minister in 1999 and served as pastor of Parkville Presbyterian Church until 2012. Ellison described the love he had for that work.
"[It] involved teaching people, caring for people and advocating for those in need," Ellison said.                                                                                                                                                                                                                     Ellison continued his journey as he became the executive director of the Covenant Network of Presbyterians where he continued to be a Presbyterian minister. Of the multiple components that contributed to taking the job, one was his desire to advocate for the Lesbian Bisexual Gay Transgender community.
"My denomination (the Presbyterian Church USA) debated whether to ordain gay and lesbian people for years," Ellison said. "In 2011, when it became permissible, the church was in a critical time as it began discussing same-sex marriage, and the Covenant Network was looking for a new leader. As I reflected on my own journey–including the many who had worked hard for a church where I could serve openly as a gay man, I felt like it was right for me to use my abilities to advocate for others. So I stepped up into this role."
Returning to his previous journalistic fervor Ellison now spends half of his time as a host/contributor at the radio station KCUR, the NPR affiliate in Kansas City. Ellison reflected on his job at KCUR.                "That part is interesting because journalism is what I left PHS thinking I was going to do, after being editor-in-chief of the Viking Vanguard," Ellison said.