Mariah Perez, Staff
November 28, 2018
President Donald Trump has a history of disliking and disagreeing with journalists and the media. This issue reached a new height Nov. 13 when CNN reporter Jim Acosta was denied entrance into the White House press room. This came about after an incident in which Press Secretary Sarah Sanders accused Acosta of putting "his hands on a young woman...
October 25, 2018
Another year, another Daffodil selection night. This year, eight senior girls and their escorts took the stage, doing a walk down to the stage called the "promenade," giving one-minute speeches...
May 29, 2018
In his 1976 book The Selfish Gene, evolutionary biologist Richard Dawkins described a meme as a "self-reproducing" cultural idea shared between organisms. Today, the word meme has transcended its...
April 6, 2018
To step into the public sphere in this day and age is to step into an ocean of technology. The American public is awash in smartphones, smartwatches, tablets; in blogs, posts, online forums. The tide of...
Social Media Influences Eating Disorders
April 6, 2018
Two likes. Refresh. Eight likes. Refresh. 16 likes. Pause. Refresh. 27 likes. And so the process goes. Studies show that people can get addicted to social media in a similar way they can...
Autumn Scriven, Staff
February 13, 2019
Elseworlds, a crossover between DC's Flash, Green Arrow and Supergirl, is out on the CW. The story takes place with the Flash (Grant Gustin) and Green Arrow (Stephen Amell) switching...
Netflix: She-Ra and the Princess of Power Review
February 13, 2019
Netflix's has recently released a new TV series, She-Ra and the Princess of Power. She-Ra is based on the original She-Ra TV show that came out in 1985. It takes place...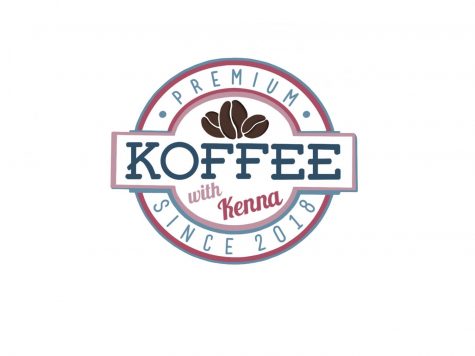 Koffee with Kenna: Vanilla Latte
February 5, 2019
Koffee with Kenna is a series that explores the best places to get a specific drink near Puyallup. For the second installment, I went to three coffee places around the...
Why You Should Start Listening to Podcast in 2019
February 1, 2019
I am the type of person that always needs to be doing something. I am constantly multitasking. I do laundry while watching TV, listen to audio books while getting ready for school and...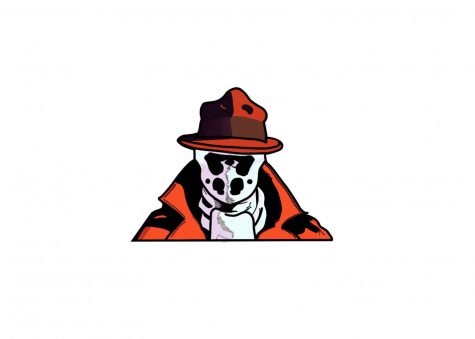 January 31, 2019
I recently read Alan Moore's graphic novel, Watchmen. I was thoroughly impressed and enthralled by the story and how relevant it still feels 30 years later. Knowing this, I had the...
February 26, 2019
Understand Minimum Wage in Washington State
January 22, 2019
Why Die Hard is a Christmas movie
December 19, 2018
The holidays are a time for family, friends and taking time to be grateful for what you have. All of these things are represented in popular Christmas movies such as Elf,...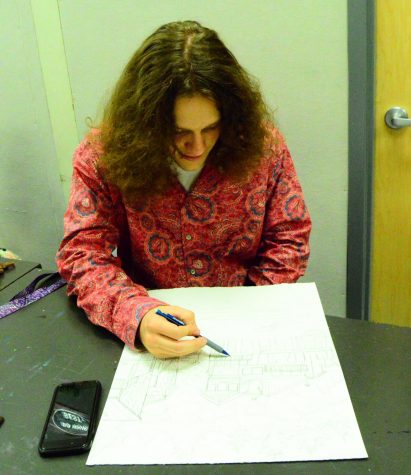 Weekly Artist Feature: Drew Whitney
December 17, 2018
December 17, 2018
Foreign exchange students have added to the diversity and culture here at Puyallup High School. Six seniors and two juniors joining PHS from Spain, France, Japan and Italy...
Friday, February 15

Basketball

Puyallup High School 45 - Battleground 47

Thursday, February 14

Basketball

Puyallup High School 78 - Kennedy Catholic 48

Wednesday, February 13

Basketball

Puyallup High School 64 - Federal Way 73

Saturday, February 2

basketball

Puyallup High School 58 - Olympia 64

Saturday, February 2

Gymnastics

Puyallup High School 169 - Emerald Ridge 134

Thursday, January 31

basketball

Puyallup High School 52 - South Kitsap 47

Thursday, January 31

basketball

Puyallup High School 44 - South Kitsap 37

Friday, January 25

basketball

Puyallup High School 55 - Olympia 60

Friday, January 25

basketball

Puyallup High School 48 - Olympia 50

Thursday, January 24

Wrestling

Puyallup High School 36 - Fife 54