Anthony Geiter, Freelance
Published April 13, 2023
This game has tested my patience and threw what felt like insurmountable challenges at me, one after another. Yet, after putting in substantial effort, I walked away to the next objective every time with a new sense of accomplishment and pride.
Musician Follows in Pop Icon's Footsteps
Published April 13, 2023
As pop icon Taylor Swift makes her way across the world on her anticipated Eras Tour, singer-songwriter Gracie Abrams, an up-and-coming pop artist, is set to open 30 of the sold-out shows.
Downtown Restaurant Deserves Recognition
Published April 13, 2023
West Pioneer Grill is a delicious restaurant that takes brunch to the next level with their delicious varieties of food, quick and efficient customer service and their interesting takes on certain popular foods.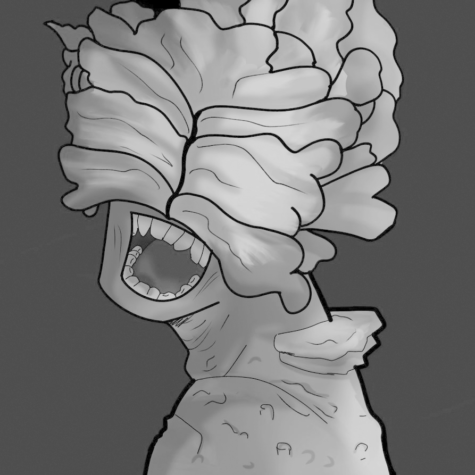 Last of Us Offers Emotional and Dark Storytelling
Published April 3, 2023
The story is truly driven by the characters and not the other way around. Each decision, plotline and line of dialogue crafts the story, as opposed to some movies where the people are awkwardly molded to fit the plot.
Athletes Strive to Achieve Victory
Published April 13, 2023
Staff Find Success After Athletics
Published April 13, 2023
When injury and health get in the way of athletic dreams, it can be hard for a student athlete to cope with the loss of what they worked so hard to achieve. In the cases of two Puyallup School District employees, they had to come to terms with this change and find a new passion in life: supporting students and coaching. 
Social Media Brings New Opportunities for Athletes
Published April 13, 2023
In the days of social media, it's significantly easier for athletes to reach out to college coaches and be reached out to by coaches regarding college recruitment. Before, a coach had to go and watch a student play to see how they perform, now all that is needed is the click of a button. 
Andrea Melnik, News Editor
Published April 18, 2023
I was not a real person. In that stretch in time, the fact that I had a solid body was not proof enough that I was real. This statement was a defining aspect of many...
Margo Hermann, Digital Media Editor
Published April 13, 2023
I just loved my story and writing it brought me joy. I knew my work was not perfect, but when I had to stop, it still stung.
Ethan Barker, Opinion/A&E Editor
Published April 13, 2023
On Jan. 5, 2022, I got sick with COVID. The 10th of the same month, I yelled downstairs to my mom.   "Hey, do you still have that old guitar?"  
Oct 30 / Varsity Boys Football

Oct 23 / Varsity Boys Football