April 6, 2018
To step into the public sphere in this day and age is to step into an ocean of technology. The American public is awash in smartphones, smartwatches, tablets; in blogs, posts, online forums. The tide of...
Social Media Influences Eating Disorders
April 6, 2018
Two likes. Refresh. Eight likes. Refresh. 16 likes. Pause. Refresh. 27 likes. And so the process goes. Studies show that people can get addicted to social media in a similar way they can...
Impact of Black History Month Explored
March 5, 2018
In honor of Black History Month, The Viking Vanguard examines different aspects of African-American culture and the way it has shaped the Puyallup School District. According to the Office of Superintendent...
Get involved in your community
December 21, 2017
Lights twinkle, presents overflow from beneath the crystalized pine tree, the scent of freshly-baked cookies wafts through the air. As metallic red wrapping paper is torn apart and beautifully-tied bows...
December 17, 2018
Creed ll is a movie which follows the story of Adonis Creed who going into the movie having only lost one fight. Adonis will fight Viktor Drago son of Ivan Drago. While Creed ll is...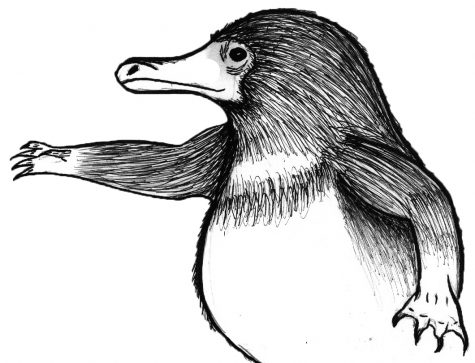 'Beasts' not as fantastic in sequel
December 17, 2018
The theater crowded, full of teenagers and adults alike that have grown up with Harry Potter, the excitement rises as you see the Warner Brothers logo appear out of the dark smoke onto...
NOT ALL HEROES WEAR CAPES Review
December 17, 2018
Metro Boomin, the producer of NOT ALL HEROES WEAR CAPES came out of retirement for his last album. If you like modern rap then this album was made for you, overall great songs,...
"Ralph Breaks the Internet" Movie Review
December 17, 2018
"Ralph Breaks the Internet" is the highly anticipated follow up film to 2012's "Wreck it Ralph". It explores the lives of arcade game characters Ralph and Vanellope as they...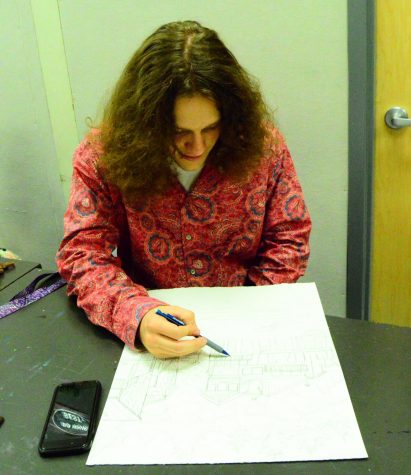 Weekly Artist Feature: Drew Whitney
December 17, 2018
December 17, 2018
Foreign exchange students have added to the diversity and culture here at Puyallup High School. Six seniors and two juniors joining PHS from Spain, France, Japan and Italy...
Fun Holiday activities around Washington
December 11, 2018
Seattle Center Winterfest If you're looking for something fun to do over winter break, Winterfest has it all. You can go ice skating, watch a master ice sculptor or explore...
Weekly Artist Feature: Gabi Dunayski
November 29, 2018
Gabi Dunayski is a senior at PHS who is a student of Ms. Coleman's AP Art class. She exclusively works with acrylic paint throughout her works. "I describe my style as...
November 13, 2018
Dyanna Rivera is a junior at Puyallup High School and participates in AP Art. She works with graphite pencil, ink and has recently started to explore paints. "I really...
Wednesday, November 28

bowling

Puyallup High School 1976 - olympia 1588

Tuesday, November 27

Basketball

Puyallup High School 71 - Battleground 68

Tuesday, November 27

Bowling

Puyallup High School 1677 - Emerald Ridge 1551

Friday, November 16

Volleyball

Puyallup High School 2 - Monroe 3

Friday, November 9

football

Puyallup High School 45 - Eastmont 10

Wednesday, November 7

Soccer

Puyallup High School 2 - Richland 0

Saturday, November 3

Soccer

Puyallup High School 1 - Olympia High School 2

Saturday, November 3

Volleyball

Puyallup High School 3 - Kennedy Catholic 0

Saturday, November 3

Volleyball

Puyallup High School 3 - Skyview 1

Friday, November 2

football

Puyallup High School 65 - Kennedy Catholic 35