Natural resources are being used at a faster rate than they can recover and landfills are being filled at an increasing rate. The current system of production, consumption...
Katie Keller, Opinion Editor
Published April 28, 2022
"Pop quiz, hotshot. You just picked a fight with a poorly disguised hedgehog." Lovable video game hedgehog Sonic returned to the big screen April 8 in Sonic the Hedgehog...
Published April 5, 2022
This is a Batman movie that's aware of its own place within pop culture, it does display the comic book character's lore, only to portray it in a way that's both substantial and daring. This script was set up for the hero to question his history as well as confront his purpose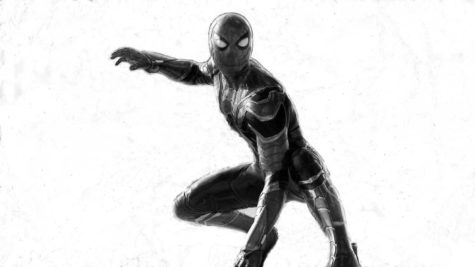 "No way home" poised to continue shattering records
Published January 27, 2022
Altogether, the movie was by far one of the best depictions of the loved Marvel comic. The pacing and plot were both exceptional, making you engaged throughout the movie. The darker PG- 13 rated material pushes Holland to burning, emotional places. His eyes flicker with the difficult moral decisions. This is what I liked most about the movie, as Holland is an amazing actor. He's able to get the audience to either cry or laugh with him, making me thoroughly enjoy watching the character development. Another part that was my favorite was action sequences which felt more real than the previous films.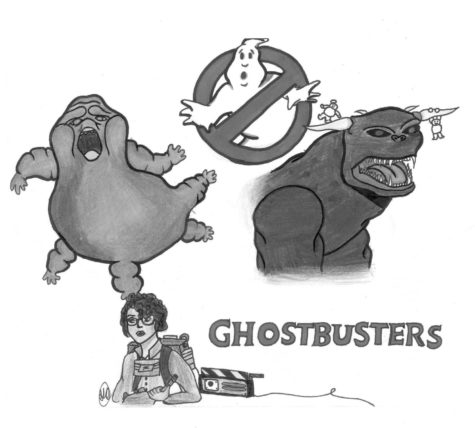 Ghostbuster's "Afterlife" tops charts
Published December 16, 2021
At the start of the movie, we meet Callie (Carrie Coon), a single mother trying to make ends meet. Her children Phoebe (Mckenna Grace), a kid genius and Phoebe's older brother Trevor (Finn Wolfhard), who wanted to fit in with the crowd. Their mom moved them to a run down house that their absent grandfather used to own. While adjusting to living in a new environment, Phoebe discovered the basement of her estranged late grandfather, linking her and her family to the original Ghostbusters and their legacy. This discovery sets off a chain of events that lead to all hell breaking loose… literally. Now, it is their job to stop the forces of evil from escaping into the living world. There was a noticeable amount of comedy and a light hearted vibe despite the action-packed plot.
Riley Newell, News Editor
Published February 25, 2022
Athletes all around the country are known not only for the name on their back, but also for the numbers that they wear while playing.   Nobody really knows the reason...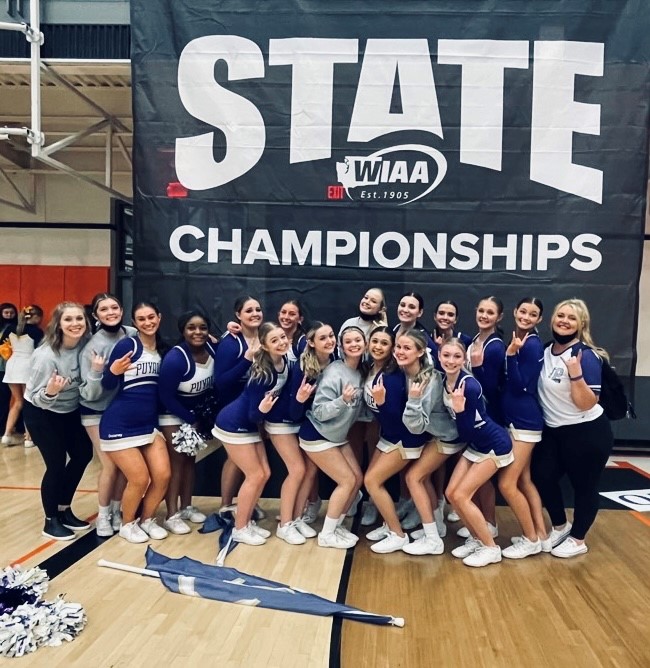 Published February 7, 2022
Puyallup cheer defended their 2020 State title this past weekend, competing in two divisions Saturday, Feb. 5. There were 16 divisions total. The team took third...
Tallan Haueter, Staff
Published January 29, 2022
"In the spring we will have an [esports] team where Rocket League, League of Legends, Street Fighter…probably [Smash Bros.], and many more games will be played against other schools in Washington," Ignacio said.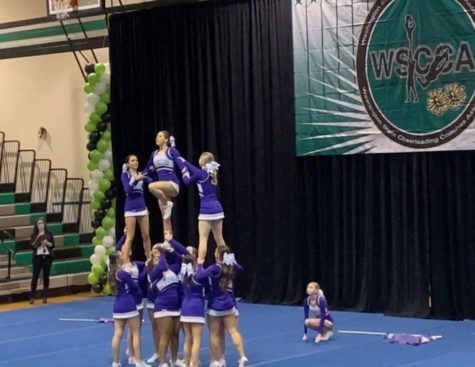 Published January 27, 2022
"It's nice that I'm a senior because I got to experience cheer my sophomore year, a completely normal season. I would say it definitely affected football, with wearing masks and just like having to be positive with all the changes and adapting guidelines, as well as taking COVID tests constantly and we don't get live awards in our competitions which is kind of heart breaking because it's the best part of competition, "Johnston said.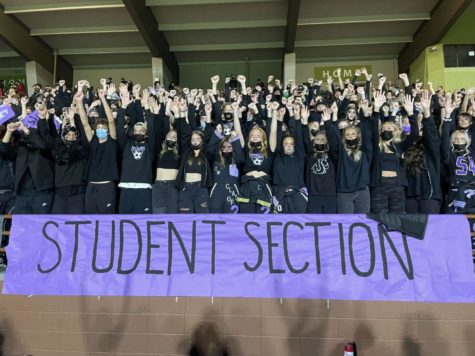 A Message From a Senior Viking
Published December 16, 2021
Wherever the Viks travelled... we were right behind, ready to cheer them on. Friends would carpool away games and show up early to set up decorations for home games.  Our high school football games brought us together. We wanted to show up to have a blast, to represent Puyallup with an incredible school spirit. It was so special to be able to see our community—Viking's past, present and future—come together to cheer for the success of their peers, creating memories I will never forget. 
Lady Viks wrestlers place in Jaguar tournament
Published December 7, 2021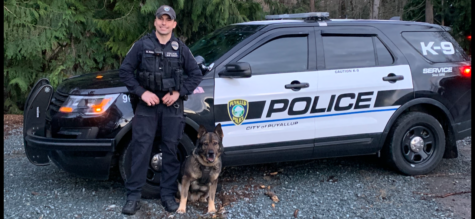 Behind the Badge: two officers share their experiences
Published June 14, 2022
While the public may only see the deep blue navy uniforms and the heavy vests loaded with different instruments, many do not see what happens when the flashing lights are...
Pride Month, a Time for the LGBTQ+ Community
Published June 7, 2022
In the early hours of June 28, 1969, 53 years ago, the Stonewall Inn, a gay club in Greenwich Village, New York City, was raided by police officers. Though activists had...
More than a Doodle: Artists Explore their Creations
Published June 7, 2022
For several local artists, students and teachers, art can provide many things, each piece having a special meaning and bringing something unique to their lives. Digital...
Theater family: Students Connect Onstage
Published June 7, 2022
A bear, rabbit, piglet and donkey huddled around an owl who rattled on while everyone else drifted into sleep. However, the bear, lured by bees buzzing, wandered off...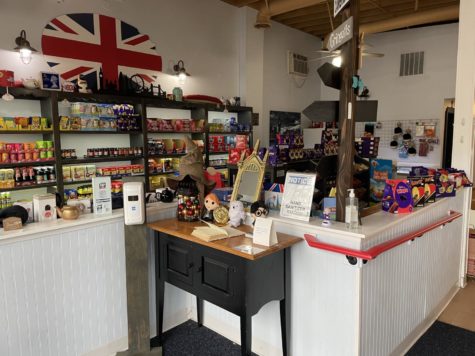 Published April 28, 2022
Have you been looking for a new place to hang out with your friends?  Maybe a new place to sit down and grab something to eat?  If you answered 'yes'...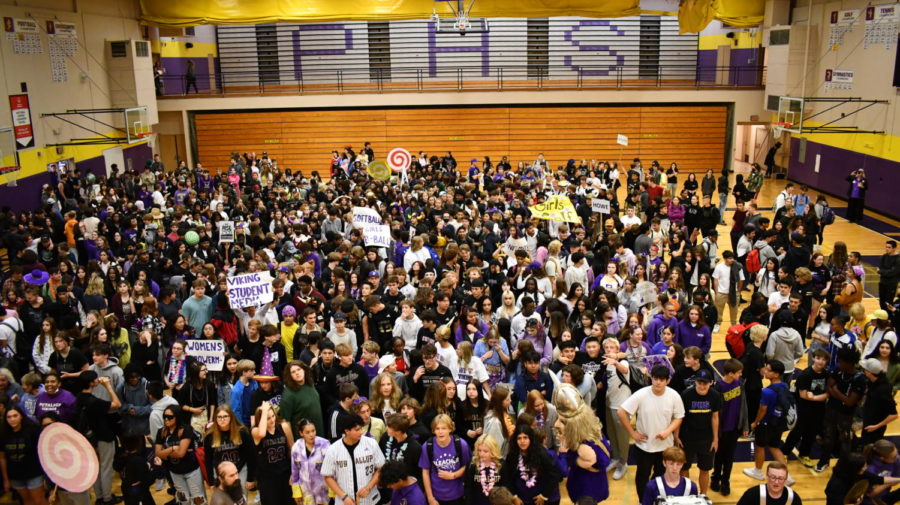 Published September 23, 2022
lipdub22.mp4 from Puyallup High School Renaissance on Vimeo.
Oct 30 / Varsity Boys Football

Oct 23 / Varsity Boys Football