Review on Thor: Ragnarok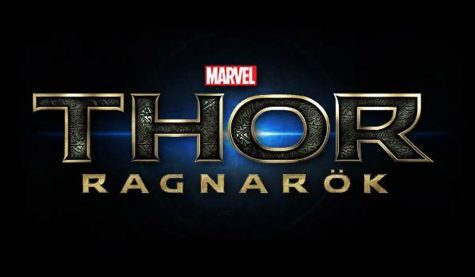 As someone that did not watch or at least does not remember watching the last two Thor movies, I was exceedingly impressed by the most recently-released movie in the series. "Thor: Ragnarok" was an amazing film, no doubt about it.
In this epic cinematic experience we see Thor, the god of thunder, face off against a great threat to his home of Asgard. The goddess of death, Hela (played by Cate Blanchett), has returned to take back what she believes is her rightful throne. Thor is portrayed by the talented Chris Hemsworth, as is usual. Tom Hiddleston appears as my personal favorite character: Loki, the brother of Thor.
This movie was so good. This might have been the funniest movie I have seen in the past few years and that is not an exaggeration. "Thor: Ragnarok" was an exceptional blend of both comedy and action. The film featured a very talented and well-known cast who fit their roles very well.
The music for this film was also tastefully chosen. Led Zeppelin's "Immigrant Song" was played as Thor's character theme and in my opinion it worked very well. It was upbeat and did not fail to send shivers down my spine when paired with scenes of Hemsworth doing epic things.
I loved the battle scenes in this movie. Epic battles are usually my favorite parts of movies. As to be expected, I love the clashes that occur in this film as well. Also, there is a gigantic wolf. Need I say more?
If I really had to nitpick, the only thing that really bothered me was the end. It is set up for another movie when really, it would have made a fine stand-alone film and had a great ending without another bigger looming threat. I suppose it is just frustrating after seeing so many movies tank when sequels are continuously made. "Pirates of the Caribbean," for example, should have been finished after the third movie.
All in all I would recommend this movie to anyone, regardless of whether or not they enjoy "superhero" movies. It is witty, comical and full of excitement. There is something in it for everyone. So go out and watch it when you get the chance, you surely will not regret it.