Editors reminisce
Kristen Payne and Karen Payne were The Viking Vanguard sports editors 25 years ago. Since 1988 journalism has changed, according to Kristen Payne and Karen Payne.
Kristen Payne describes what it was like to be a journalist in 1988.
"We did not live in such a digital world 25 years ago. We had to do things like set up live interviews with our interview subjects, since we did not have the luxury of email," Kristen Payne said. "When we worked on layouts, we did everything manually, using X-ACTO knives to cut strips of copy [an early part of the newspaper written or designed to be printed in a newspaper], then lining them up and gluing to them to our templates."
Journalism had more value than average classes, to Karen Payne.
"If we were not careful, the final product often contained crooked strips of copy. We considered journalism more than just a class. Other than our sports careers at Puyallup High School, we both considered being on the Viking Vanguard staff a part of our identities," Karen Payne said. "The lessons learned as student journalists have been invaluable throughout our careers. From being skilled writers, interviewers and editors, to being adept at seeing the big picture and knowing what is important to include and what to cut."
Some of the lessons Kristen Payne learned from being on the Viking Vanguard staff have helped her in her career.
"Having to meet deadlines and pulling it off well has helped in many aspects of our lives and careers. The pressures of work-life balance and meeting sales goals all relate in a similar way as meeting go to print deadlines," Kristen Payne said.
Kristen Payne recalls what she did after graduating from high school.
"Both of us briefly considered pursuing a journalism or communications degree, but other interests took over," Kristen Payne said. "We both went to Washington State University where I majored in athletic training (sports medicine), then got a Master's degree in exercise science, followed by a long career working for various collegiate sports programs. I now am in medical sales for an orthopedic bracing company, DJO Global."
Now a national account manager for Nutricia North America Karen Payne explains where her life has taken her.
"I live in Milwaukee, Wis. with my husband and two cattle dogs. My current job has me traveling a lot, which gives me plenty of opportunity to visit friends and family 'on the side' all over the country," Karen Payne said. "We have lived in many places, and expect Wisconsin to be just the latest stop on more adventures to come."
Leave a Comment
About the Contributor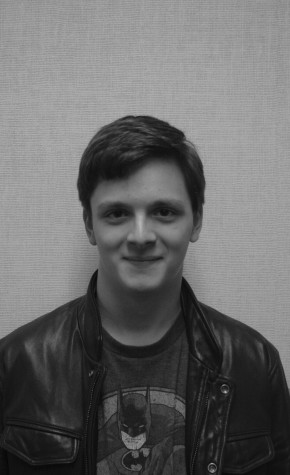 Kyle Smith, Editor in Chief
I was born and raised in Puyallup with a love for movies and writing. In a brilliant combination of those two hobbies, I love to write movie reviews. I...