"Eagle Tears" legend explored
In the hall next to the library lies a strange and mysterious contraption known as Eagle Tears.
Eagle Tears is a drinking fountain that produces water so cold it may have been pumped from the Antarctic ocean. Its cold waters make it the water fountain of choice for many students. Eagle Tears water is about 14 degrees Celsius colder than the other fountains at the school.
The legend of Eagle Tears water is so powerful that it draws in students from the farthest reaches of school. Pre-AP and AP chemistry teacher Angela Reed recounts her experience with Eagle Tears magnetic powers.
"I know that people come from all around the school to go to that water fountain. I have been here eight years and they have done that since I have been here," Reed said. "I used to teach math on the third floor and people would leave my room and go all the way down to the library to get water and come back up. Hey, whatever it takes to drink water and not energy drinks."
Many students have stories about the first time they tried the water from Eagle Tears including senior Jacob Watkins.
"My sophomore year I remember coming back from a really long run with some of my friends," Watkins said. "A few of them said, 'Hey Jacob we need to get some Eagle Tears'. [After trying it] I got wide eyed and said, 'Oh my goodness that is incredible.' That is how I found out about it, I almost want to say that it started in cross country either that or some of my friends just heard about it. It was really popular on the cross country team because it is nice to get a cold drink of water after a long run."
Several water fountains actually have a refrigeration unit connected to it, Eagle Tears being one, resulting in its cold water according to Phillip Anderson, Maintenance Director.
"I believe in most of the water fountains you have a refrigeration based component that actually cools the water. So the water would come in from the building source, it will go through a refrigeration coil. It will work and get colder due to a refrigeration process which will come out as nice chilled water to the person getting a drink," Anderson said. "I do not know the exact answer to that but I may add that at some point that fountain may have had an issue or a problem and it was potentially replaced and the replacement would have come with a newer refrigeration based component in it. [Which would] make it a bit cooler if it comes out to the person getting drink."
Custodian Irina Russu confirmed that Eagle Tears actually does have a refrigeration unit attached to it. Not all of the schools water fountains have these units due to their cost.
"You are going to have to have power for that system, so now you are going to have to have an electrical plug in for it. Which actually makes the water colder and definitely nicer to take a drink," Anderson said. "With that includes a lot more money or a power plug in just to have that work. So that is where you would come up with a dollar figure and the needed amount for the more expensive piece of equipment to make that work."
Another factor in the waters temperature is where that fountain is located, relative to the water source.
"Say there was a school who had a number of drinking fountains without the refrigeration component to it. My theory would be that if there was a water fountain that seemed to have a bit colder water than other water. My guess would be that would be the closest water fountain to the water source comes up into the building," Anderson said. "If that was the first water fountain that came up closest to the water source coming into the building, that could possibly be colder water than one farthest away from where that water source came into the building. So then you would have a little time for heat gain or water temperature gain away from that main water source."
Although the cold rejuvenating water of Eagle Tears comes from a mere refrigeration unit and not from the mystic Antarctic Ocean, it will likely hold onto its long and proud legacy for many more years and more parched teens.
Leave a Comment
About the Contributor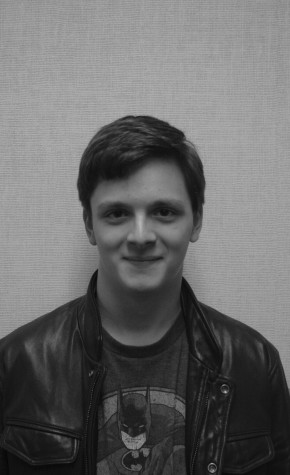 Kyle Smith, Editor in Chief
I was born and raised in Puyallup with a love for movies and writing. In a brilliant combination of those two hobbies, I love to write movie reviews. I...