Debate helps Durrance lead others
Jacob Durrance, Speech Captain on the debate club, says that over the past several years has felt a community throughout Puyallup High School.
Moving from junior high and into high school was an important transition to Jacob Durrance.
"The most memorable part of high school was the first day of sophomore year because you could clearly see the division of which junior high they came from, but by the end of the first week there was a sign of unity that is Puyallup High School. Leaving junior high and going into high school is like your last step before you go into the real world," Durrance said.
Durrance was mainly involved in the debate club which helped him become a better public speaker and leader.
"During my years before high school, I was never forced to take a leadership role and represent something bigger than I. Entering sophomore year, debate built upon public speaking skills that for many were practically nonexistent which played a big role in other general classes like presentations and big projects," Durrance said.
Later in Durrance's high school career he was able to take on a leadership role in debate.
"Junior and senior year we played more of a teaching role for sophomores and we were forced to be a leader, which you do not find often. Now, since I am the Speech Captain of the Debate team, the role is more important," Durrance said.
The March 2014 Washington State Debate Tournament created a sense of being a part of the Puyallup High School's reputation.
"There are high school tournaments a few times every year and depending on how well we do we can qualify for state and national tournaments. I went to state in March this year," Durance said. "It was held at the University of Puget Sound, being a high school student and getting a tour of the University of Puget Sound it kind of felt like a big deal. Since it was a state tournament, there were teams from all over the state and it just felt like I was representing Puyallup High School in a way."
After high school Durrance plans on going to Boise State University.
"For my first year [after high school] I will be heading to Boise State to study political science. After I graduate with a political science major and attain a law degree, then my main goal is to be an attorney and then maybe a politician later," Durance said.
Leave a Comment
About the Contributor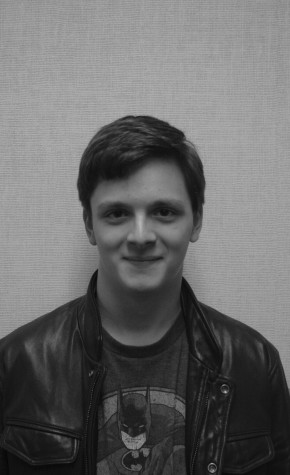 Kyle Smith, Editor in Chief
I was born and raised in Puyallup with a love for movies and writing. In a brilliant combination of those two hobbies, I love to write movie reviews. I...