Family on the field
For senior Kim Cota, being the captain of the cheer team was a very important aspect of her high school experience.
The cheer team focuses on encouraging teams to do their best, which was one of the things that appealed to Cota.
"I love cheer because I am not competitive at all really so that is why I think I like cheer a lot. You are not competing in any sports at the school you are just encouraging everyone, that is what I really like to do," Cota said.
The cheer team recently entered a competition, taking first in one of the competitions they participated in.
"We did do a competition my senior year but it is just high school cheer. We obviously wanted to win but it still was not that big of a deal because that is not what high school cheer is about. It is about encouraging other teams and being the leader for the school," Cota said.
Cota describes her feelings about her high school experience as switching between hating it and loving it.
"Sometimes I feel like I really hate high school, like I want to leave and get on with the rest of my life. But high school is such an awesome experience, I have met life long friends and learned so many things. The staff at Puyallup High School is so awesome and I do not know what I would do without them. I love high school it is really awesome," Cota said.
This past school year has been an exciting time for Cota.
"I think that the beginning of the year was really exciting and not really stressful. The whole year has been really fun and exciting, because new things have been coming up like deciding where I go. The end of the year has been really stressful, but still exciting," Cota said.
Cota plans to stay in Puyallup after high school while interning at her church. As a career, Cota plans on being an elementary school teacher.
"I am doing an internship through my church and they are partnered with South Eastern University, which is a university down in Florida, but I will be here in Puyallup doing the internship and taking classes online through the school," Cota said. "You are basically just interning for the church so I will be getting these extra classes and teachings from the pastors and leaders in the church."
Leave a Comment
About the Contributor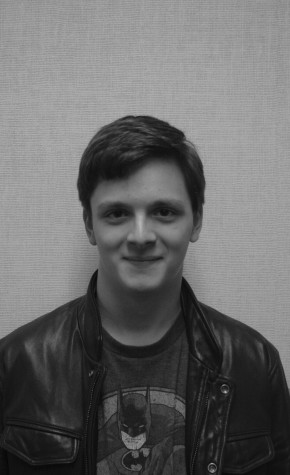 Kyle Smith, Editor in Chief
I was born and raised in Puyallup with a love for movies and writing. In a brilliant combination of those two hobbies, I love to write movie reviews. I...