Helle revolutionizes food drive
Senior Chris Helle, a student in the leadership class, established Canned Madness, the annual food drive tournament that takes place each March.
Helle describes why he changed the food drive to what it is today.
"My fondest high school memory would probably be the food drive. I was head of the food drive for the last two years, it used to not really be that much at Puyallup like my sophomore year and before. Then I got the idea to make it like the March Madness tournament then we just did it in March," Helle said.
This year, the Canned Madness food drive collected more food than there was space for.
"It felt like we turned it around completely, last year we doubled how much we had in the first two hours of counting food and we were not even done counting yet. Doing that and just seeing all of that food on the truck, like this year we donated to the school food bank and we filled it up too much, there is extra food. I really like doing that and giving back," Helle said.
During Helle's senior year, the leadership class went to the Jostens leadership conference in Arizona.
"Leadership adviser Jamie Mooring got a national award and our class got an award too. There are a handful of teachers who got awards, there were a lot of different schools up for awards. You go to workshops every day and learn about other schools. That was a pretty cool experience. Seeing schools from all over the nation and just seeing how different schools are," Helle said.
The difference between the technologies used by schools was one thing that stood out to Helle at the conference.
"Some schools are behind in technology and others are just so far ahead, like teachers are tweeting at kids nightly at home. They do not use the school district site, they use Twitter. The technology is crazy in some schools on the East Coast."
Helle describes his time in high school as an experience that helped him discover himself.
"I would describe [my high school experience] as a discovery, because coming into high school I did not really know who I was, I was just trying to fit in. As soon as I got to junior year I realized that I could do what I wanted and no one was going to judge me," Helle said. "I discovered the person I want to be. I am going to Washington State [after high school] and I want to either become a teacher or major in communications and be a sports broadcaster."
Leave a Comment
About the Contributor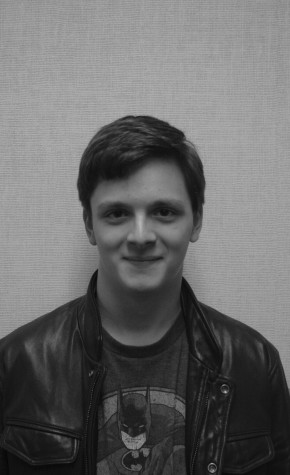 Kyle Smith, Editor in Chief
I was born and raised in Puyallup with a love for movies and writing. In a brilliant combination of those two hobbies, I love to write movie reviews. I...