Winter Wishes grants food request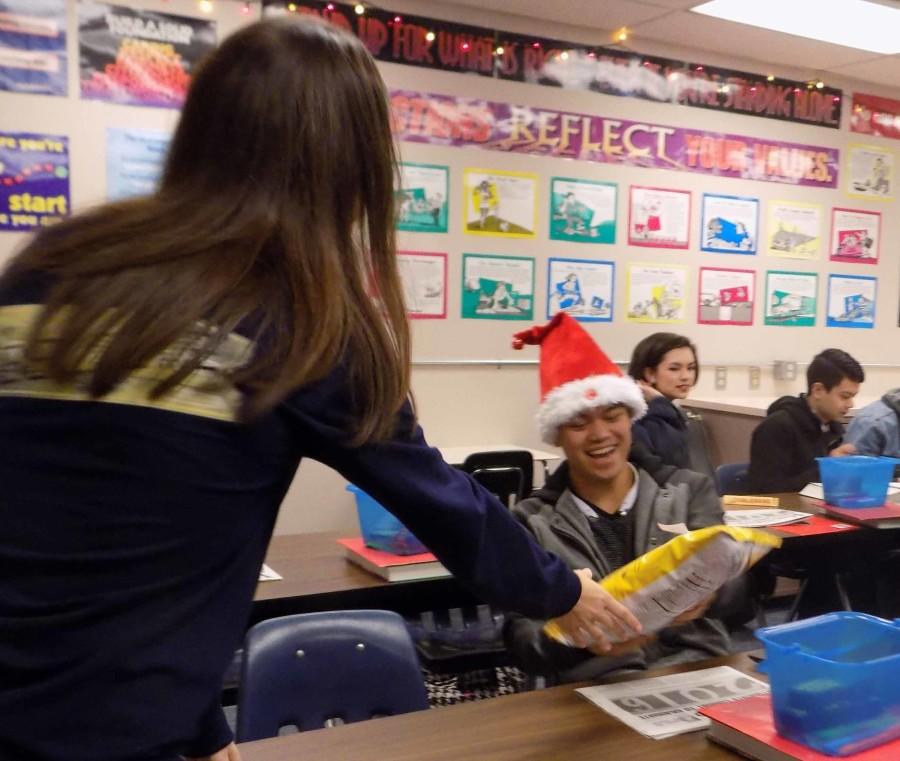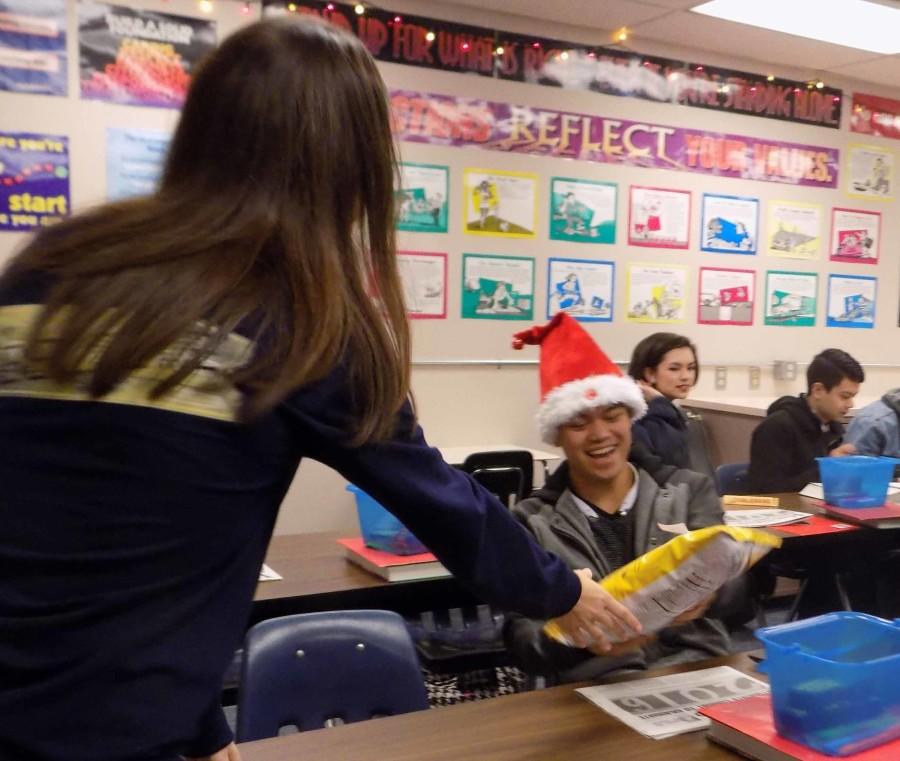 Haley Keizur
Stephan Romero receives his Winter Wish gift. This is one of many gifts delivered by Leadership kids today. "I don't usually have food and I forget food so I asked for this because I get really hungry sometimes and I don't eat 'til I get home. Just thought I'm really digging chips right now," said Romero.
About the Photographer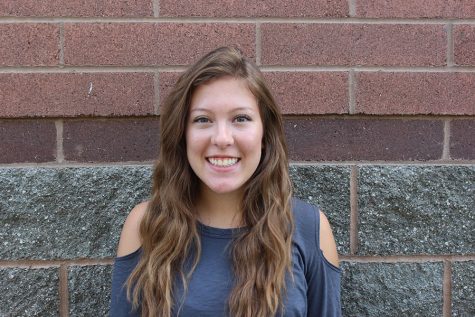 Haley Keizur, Editor-in-Chief
Haley Keizur has been a part of the Viking Vanguard for three years. She began as a sophomore journalist student and freelancer, was the social media editor...