Mr. Cockle's Guest Teacher Adapts to Puyallup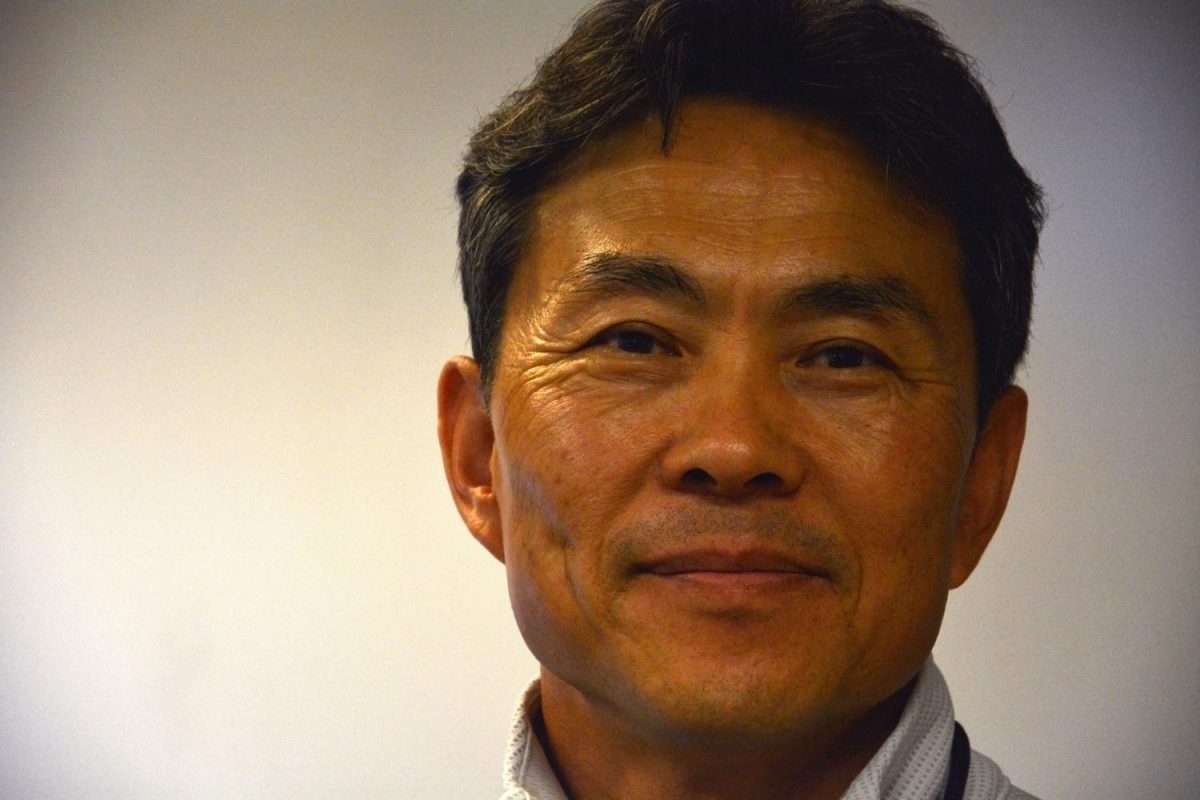 Jordan Cockle's classroom is a splash of color, sound and energy and its newest member might be overlooked.
Cockle's guest teacher, Park Young Ill, is an educational observant and physical education teacher from South Korea. Young arrived in the United States one month ago hailing from the Korean island of Jeju and is adjusting to the culture of Washington and Puyallup High School.
"The Jeju Education Board dispatch[ed] teachers abroad to the U.S., England, Finland, Ireland and Australia," Young said. "We are trying to change curriculum and need a lot of materials."
Young is part of an initiative by the South Korean government to reinvigorate their educational system. Korea is facing a mounting dilemma amongst its students as standardized testing takes control of schooling and leaves no room or time for any electives.
"The system [in Korea] is very different. The day is 7:30 to [5:30 p.m.], seven to eight classes daily. [There are] more lectures and teach[ing] from front of class," Young said. "The class is much less active. Korean students' weak points are discussion and communication."
Young was particularly impressed with Puyallup's PE classes and the enthusiasm that the students showed.
"[Korean] students sometimes refuse to do PE," Young said. "A lot of students argue; push their personality…it's just study-study-study. Very difficult to solve, a societal problem. Here students are very free but still polite. That is the power of America, to me–enthusiasm."
Young has explored the Puget Sound beyond Puyallup and has found connections between Korea and the States. His son goes to college in Pennsylvania and the ports of Seattle and Tacoma remind him of Jeju Island. But when asked whether he missed Korea, Young had a surprising response.
"Not yet," he said with a laugh. "It is too soon."
Young will spend the next semester at PHS, leaving after the new year. In his short tenure, he will continue looking for inspiration and insight to bring back to Korea.
View Comments (1)