Why we do community service
Some people spend hours upon hours doing community service work. Others, may spend only as much time as needed to graduate from high school.
There could be a reason why some people spend more time doing community service than others. These people, like senior and ASB President Jack Rose, could see benefits that others may not initially notice.
"The benefit is obviously helping people but you get to see what you've done in the community and how it affects people," Rose said. "[When you do something for someone] they light up and you get a good feeling inside and that's what drives community service, at least for me."
Junior Molly Snead, Key Club president, sees community service as a way for students to experience new things and break out of their comfort zone.
"I think it is important because you get students who are normally in their own little world with their friends and family and it gives them experience to meet new people and see how they live their lives," Snead said. "I think it also helps people decide what career they want to go into because it gets you involved in different stuff. It is definitely beneficial to students in that way. The more experience you get the better, I think it makes you more of a rounded person."
Angela Reed, AP Chemistry teacher and adviser of the Viking Knights and Ladies, wants people to be aware of the power community service has.
"It is a way to give back to the community that you live in and enables you to learn about yourself and each other. If I had the power to change the community service, I would probably make it more hours," Reed said.
So is there a particular reason people do not just jump up and do community service?
Ryan Reece, sophomore, gave one possibility.
"Some people look at community service as physical labor," Reece said.
From carrying boxes full of cans to building houses, physical labor is just one way to help out. There is a range of things students can do to contribute.
"I feel there is a great benefit with community service, such as tutoring kids, feeding the homeless, helping charities. It's all for a good cause. I think community service is required to give back to people who gave us education and to help those in need and it should definitely be this way to not only help, but to get kids in the mindset to look to get involved in their community besides school," Reece said.
Giving back is a positive part of doing community service. To some people leaving their comfort zone is a downside to community service, according to Rose.
"I do not think people are against community service, I think people are against having to step outside their comfort zone and try something new. [Community service is] a great way to have students who go through the same schedule every day: get up, go to school, do their homework at home and repeat. Break the cycle and give them a new perspective on the world," Rose said.
A few people can do a great amount of work. Work that doesn't necessarily go unnoticed.
"Recently our first Key Club activity was spraying wood chips at the Puyallup Playcare center the people were very thankful… it was giving back to the kids who go on the playground. We all had fun doing it," Snead said. "It felt good giving back. It was very impressive, a lot of people showed up even though it was 9 a.m. on a Saturday. It took 35 minutes and we got it all done, it was very cool,"
The more people who do community service the more good that can be accomplished, according to Rose.
"Everyone needs help at certain times in their life if you help someone today hopefully they can help someone tomorrow," Rose said.
There might be more reasons to do community service than helping people.
"What they do not see is that it is really fun. We hang out eating food, playing games so it does not seem like work," Snead said.
Community service is work. There is however a way to take your mind off it.
"It is more fun with friends; we drove around on a golf cart cleaning up garbage. Doing not necessarily fun jobs. But you are with your friends on a sunny day in the summer so it is fun," Rose said.
Not everyone goes out of their way to do community service. Everyone has to do it though.
"I think that it is a good idea to give kids a taste of community service hours. That way they have to try it, if they like it they can keep going, if they do not they can try to find other ways to help out," Rose said. "Even if they do not like it they still helped out, so there is not a downside."
Leave a Comment
About the Contributor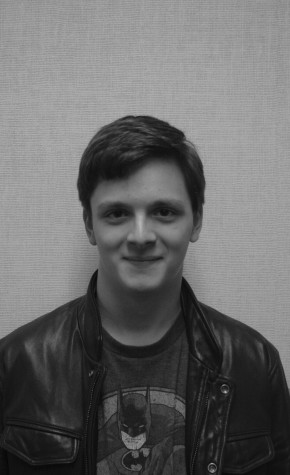 Kyle Smith, Editor in Chief
I was born and raised in Puyallup with a love for movies and writing. In a brilliant combination of those two hobbies, I love to write movie reviews. I...