Martin doubles as equestrian
Equestrianism, also known as horseback riding, is a hobby that occupied the time of knights and noblemen of yesteryear and still persists into today's culture.

Sophomore Rebecca Martin is one such horse enthusiast, who values every nuance of riding horses.

"

…you have just been put on top of a 1,000 pound animal you have little to no control over…"

— Rebecca Martin, sophomore

"Horses were and still are a big part of how people live. Not only used for transportation I see horses as great therapy. I love everything about horses from their coat color to their breed to the way they ride and their personalities, but what I love most is the comfort, joy and freedom my horse can give me," Martin said. "I own a chestnut Quarter Horse mare named Snickers and every time we ride is a different experience but every time takes me away from anything that I may be stressed or overwhelmed about. A way to let go of negative feelings from school and homework and enjoy a nice ride."

Riding horses did not start out as the calming experience it is now for Martin. She recounts learning to ride a horse for the first time.

"To ride a horse for the first time can be a bit scary because you have just been put on top of a 1,000 pound animal that you have little to no control over yet. I remember I wanted someone with me at all times and I only wanted to walk," Martin said. "After a while that fear disappears as you learn better control and handling, I mean look at me now, I am [riding] whenever given the chance. I try to be out with Snickers every day and I do the best I can to ride in the winter months while also juggling school work."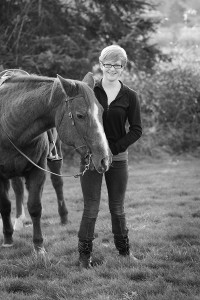 Martin talks about one significant experience she had when she went on a trail ride.
"I usually let Snickers pick the trail she wants to go down but this time I decided I wanted to try out a trail I had never been down. I grabbed the reins and led her in the direction I wanted to go but instead of her just going, 'okay we can go down this one' she stopped and tried to turn around to tell me she did not want to go down that way. Now when a horse doesn't listen to you you are supposed to make them listen to you so I kicked her on forward," Martin said. "I soon found out why she didn't want to follow this path. It was a dead end. Snickers taught me something that day, sometimes you just need to listen to the horse, she might know more than you."
Leave a Comment
About the Contributor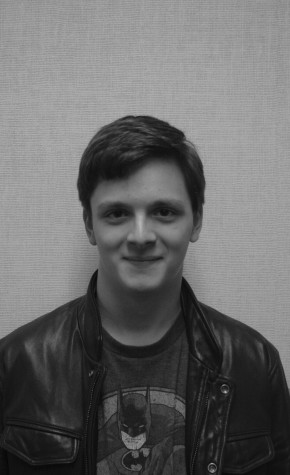 Kyle Smith, Editor in Chief
I was born and raised in Puyallup with a love for movies and writing. In a brilliant combination of those two hobbies, I love to write movie reviews. I...