Scuba diving fascinates Sirl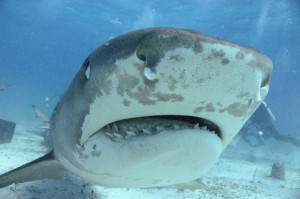 Not many people can say that they have hung around lemon sharks, tiger sharks, manta rays and octopuses. Very few can say that they have also entered kite competitions, directed musicals, taught at a high school and roller skated.
In fact, these experiences collectively might be limited to one person: drama teacher Peter Sirl.
Sirl's life and interests are split between water and land, something that makes sense for someone who was raised so close to the ocean.
"I have always been fascinated by the sea. I grew up on the beach in Southern California, so I grew up on docks and … down at the waves," Sirl said.
Sirl watched shows such as "Sea Hunt" and "The Undersea World of Jacques Cousteau" as a kid, all of which revolved around diving and the mysteries of the ocean.
In 1999, Sirl became certified in diving and received his C-card, a wallet-sized card that proves someone has completed their training. The training process takes around 30 hours total to complete.
"Your initial training is some class work, where they teach you about dive tables and… the history of scuba," Sirl said. "They teach you verbally and visually about all of the equipment [and] they teach you about what the body does (the physiology around diving)."
The class takes around 20 hours before you continue on to do physical training.
"You do some pool work, where they teach you the skills, you have to demonstrate the skills and you get familiar with the equipment," Sirl said. "Then you do your open water, so you go out there in the Puget Sound [and] you demonstrate those skills again in actual salt water at depth [30 feet]."
The weekend after he became certified, Sirl dived at the Edmonds Underwater Park because it was a relatively safe and shallow area.
After that, Sirl went on a big diving trip with his friend who had booked the trip in advance.
"The next week we went to Grand Cayman, which is one of the hottest dive spots in the world and I did 11 dives.  On my very first dive in Grand Cayman, I went to 108 feet when I was only supposed to go to 100 [feet]," Sirl said.
Since then, Sirl has continued to dive in various locations and has collected a variety of favorites.
"I have a lot of favorite places to dive. Cove Two [in Seacrest Park], where we dive on Saturday nights here in Puget Sound is wonderful but that is like my home room so I love it there," Sirl said. "I have dove [in] Hawaii and that is amazing and pretty but my favorite dive place that I have been is [in] the Bahamas when I go with the tiger sharks."
Not everyone would enjoy coming in close contact with sharks, but Sirl say he enjoys it immensely in spite of the dangers. On his first dive with sharks Sirl was too excited and determined to be scared.
"I was focused; very, very focused and for a lack of a better word [I was] completely amped up," Sirl said.
Remaining focused is very important because sharks, after all, are predators and if you do not respond to them correctly you could risk being bitten. To prevent this you must be taught how to handle sharks.
"The rule is the shark can never touch you, you always contact the shark. When [the sharks] get close you have to put your camera out and guide [them] or you put your hand on top of [their] head and guide them away," Sirl said.
Sirl has no plans to stop diving (or any of his other hobbies) anytime soon. He hopes to someday dive in Fiji, Micronesia, Indonesia and Pulou (where they have 20 feet wide manta rays).
"
I have always been fascinated by the sea.
— Peter Sirl, drama teacher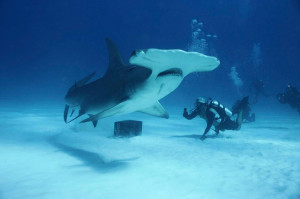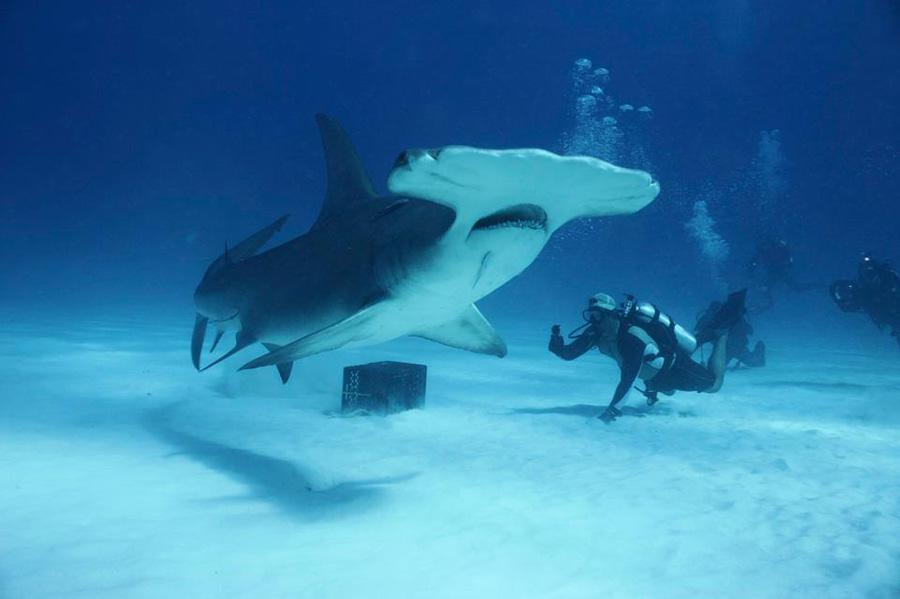 After wanting to be a scuba diver for so long, Sirl now gets to live out one of his childhood dreams almost every week.
Sirl said that finally achieving his scuba diving goal was, " … So thrilling and amazing. It was just wonderful … It was everything that I wished it would have been."
Leave a Comment