Architecture mirrors times
Several renovations and changes have been made to PHS since 1964, with two remodels occurring since then.
One remodel occurred in the '70s and the other occurred in 1993. One change made was the removal of a gym that was located in the commons.
Health and Fitness teacher Sue Krippaehne, graduated from PHS in 1972. Krippaehne explains what the layout of the school was like.
"In 1972 the gym was where the commons is [now], so the commons did not even exist. The gym went down into [the ground], probably where the tables are in the commons… where people would sit. It was a wooden sunken gym and the cafeteria was over where Thiessen's class is. Other than that they have tried to keep it the same old style," Krippaehne said.
In 1993 the school had its most recent renovation, in which the building was brought up to disabilities code. This was the same year that teacher Fred Orton came to teach.
"[1993 was] the year I came, when we were all in portables. We had about 100 portables, it looked like a mobile home park on the other side of the gym between the railroad tracks. The entire building was shut down; that entire year the building was remodel and restored," Orton said. "It was probably more restored than it was remodeled. It is pretty close to original. I love the fact that they kept the auditorium original, only now we have padded seats. I remember coming into the auditorium in the third grade."
Orton describes the various changes made to the school, including the removal of student lockers.
"When it was remodeled it had to come up to code for students who had disabilities. So everything is now accessible to students with disabilities, even blind students because there is brail everywhere. I think a negative, I am biased, is that the lockers are gone. I do not think that is good for kids because I think kids are carrying too much in their bags," Orton said.
American Studies and Social Studies teacher Brooks Hazen was not himself an alumni but his father, uncle and aunt were. Hazen has been teaching at PHS for eight years.
The most recent building that was added to PHS has provided an opportunity to provide classes with technology that would be difficult to add to older classrooms, according to Hazen.
"I think the new building we built does bring kind of an aspect of the changing curriculum we have. We have the AutoCAD program, the entire program there and a lot of the computer labs we have are there. It was kind of the ability to build at least one wing that was the 21st century," Hazen said. "The ability to incorporate the technology in some of the old classrooms is more difficult to do, it was easier to do in the brand new building."
STEM teacher Randy Lippold has access to a recently updated lab that allows his students to build items they designed.
"We have a pretty amazing lab here, we have a computer for every student in class. Then on the computer we have many different computer drafting programs and we also have many different computer machining programs," Lippold said. "We are so lucky to be able to have the opportunity for kids to design things and then make them. A lot of schools can design them but they do not get to build anything. I think that is a real motivator for students to push their limits."
Another change in the recent years was the moving of the tennis courts. Hazen describes why they were moved.
"For years they had four tennis courts and an old shop building where the new building is. There used to be an old oak tree that some people said it was like dedicated on some Meeker Day in the past, 50 or 60 years ago. The roots were lifting up my tennis court on one side causing havoc and they end up finding out that it had a lot of rot inside so they ended up cutting it down," Hazen said.
The front steps to the school faced the possibility of change but due to protests from the alumni classes they were kept.
"It is kind of funny. There was this entire debate about the front steps of the building, they were going to take out the front steps and the alumni classes protested because every year classes took their picture on the front steps of Puyallup High School," Hazen said. "It was a tradition. That was just what classes did and they were going to get rid of those steps. It just set [off] an earthquake in downtown Puyallup of alumni. They decided not to take them out."
PHS alumni are different from those of other schools, according to Hazen.
"The thing about PHS, it is a wonderful school, it has a great tradition [and] it has a storied history. There are people who support PHS more than any other school I know, you can look at our Winter Wishes program and the alumni support they have for that. You can look at our athletics and see the alumni that constantly come back for that," Hazen said. "It is incredible. Not a lot of other schools do that, I do not come back to my high school and I love my high school. I do not go to watch high school games just because I went there, where in Puyallup they do."
Leave a Comment
About the Contributor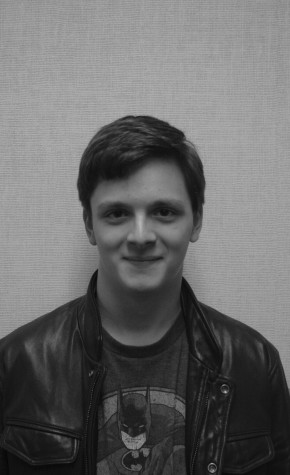 Kyle Smith, Editor in Chief
I was born and raised in Puyallup with a love for movies and writing. In a brilliant combination of those two hobbies, I love to write movie reviews. I...