Summer schoolwork helps students in fall
As summer slowly approaches, the work students will have to do next year can become overshadowed by the desire to take a break.
Unfortunately, now might be the best time to start preparing for next school year to ensure that students have a solid start to their junior and senior years.
Counselor Ted Fellin describes what should be done now and during summer to prepare for next year.
"One of the big things [students] can do now is finish strong, this year. Because unfortunately, sometimes we get kids who are getting burned out and I understand that by this point and time they go on vacation early in their minds. You cannot do that, you have to really finish strong and make sure that everything is completed," Fellin said.
Fellin provides additional advice for students to prepare.
"Another thing you can do to prep for next year is to actually read over the summer. People do not think about that but it always helps and it keeps your mind attuned. If you have any coursework that you need to make up, then you certainly need to do that. If there are credits that you are behind [on] then you need examine and look at summer school," Fellin said.
Career Specialist Shelley Jellison offers advice for juniors as they start their senior year.
"Specifically for the juniors, I think it is important to be looking at what they want to do for post-high school. So if it is college, specifically a four-year university, it would be important for them to be looking into the requirements to make sure they have fulfilled all of those requirements with their credits. If there is a school that requires three years of World Language, they [need to be] prepared for that," Jellison said.
Taking and preparing for the SAT are both important things students should consider doing according to Jellison.
"Also [being prepared] for testing, so taking the SAT the end of junior year and if not the end of junior year then the very first thing senior year, because they will want to make sure that they have that for their application and also if they do not do well [they will] have an opportunity to retest," Jellison said.
Not every post-high school plan will include going to college but if a student is interested in another plan for their post high school career they can still get a head start during their junior and senior years, according to Jellison.
"We have some programs for students that are looking at apprenticeships, for both incoming juniors and seniors. The fire department has a volunteer program that may be specifically for seniors but exploring those things and really getting connected months before they graduate," Jellison said.
Students interesting in going into the military should take the ASVAB test when the school provides it.
"We also have the ASVAB which is the aptitude battery test that they give for students that are wanting to enlist in the military; we get that every December," Jellison said. "So, sophomores, juniors and seniors can take it however, if you are a sophomore it does not count because it is only good for two years. So just really looking at what the requirements are for their post high school plan and then preparing for that, whether it be through academic coursework [or] elective coursework."
Fellin explains what students should avoid do during their senior year.
"The other thing is [to] make sure, that again, that they do not go on vacation their senior year because unfortunately a lot of folks do that. They just figure, 'Oh I am about done and I am supposed to enjoy my senior year,'" Fellin said. "Well, your senior year is a big deal, the thing is your life is a bigger deal and you really want to get a jump start into progressing in your life and if you go on vacation your senior year then you are really screwing up any plans you have for yourself."
If students do not do well during their senior year, then their choice colleges may revoke their acceptance according to Fellin.
"I have known of kids that have applied and [been] accepted to colleges or universities and when we were supposed to give grades to universities, part way through [the year] and when they see the grades of the kids who went on vacations in their minds the university have the option of withdrawing their acceptance if their grades are not staying up," Fellin said.
On-Time Graduation Specialist Annette Burnett describes the importance of senior year on a student.
"In terms of the effect senior year on the overall future, it truly depends on the circumstance. If a student wants a diploma, then we do everything we can to support the student to reach that goal and go on to their post high school plans. We all stumble and it most certainly happens for some in their senior year," Burnett said.
Burnett explains some possibilities of what students can do if they are failing classes.
"There are a handful of students who graduate over the summer or come back the following school year for a semester or two. There may also be a student who 'drops out' and returns a year or years later and reengages with our Puyallup Open Doors program on South Hill," Burnett said. "I know at times it can feel hopeless when you are failing school courses but I think the most important thing is to know there are support people at PHS who are willing to help students get back on track."
Fellin describes other opportunities students can take advantage of to make up credits that they may be lacking.
"We do have Odyssey where you can do credit retrieval but that is basically during the school year. You can go through summer school here, there are other schools in the area that offer summer school. There are online courses that people can take and take the examinations for and get credit for those," Fellin said. "The only way you can [make up AP classes] is if you retake them. But the thing is you are so far along that it is probably not a viable alternative. There are really no online courses for AP."
For students wanting to take care of their community service hours, they can find several opportunities to do so during the summer, from volunteering at the YMCA to volunteering at food banks. Students can learn more about community service opportunities through the Career Center.
"I cannot stress how important getting having [community service] out of the way can be for a student. It takes the pressure off. I find that students that are doing their community service experience earlier have more of an opportunity to pick and choose something that is interesting to them, that they will get more fulfillment out of than waiting for the last minute and then grabbing whatever they can just to fill the hours requirement," Jellison said.
Fellin advises that students get help with any skills they might be struggling with over the summer.
"If there is anything that kids are lacking as far as skills, get some help for it during the summer. It is a good time to maybe get some help with math, find a tutor or find some tutoring companies. Try to prep yourself and make sure you are stepping into the things that you want to do instead of the things that you are forced to do that you should have done earlier," Fellin said.
Leave a Comment
About the Contributor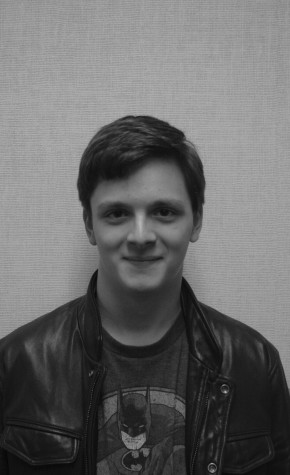 Kyle Smith, Editor in Chief
I was born and raised in Puyallup with a love for movies and writing. In a brilliant combination of those two hobbies, I love to write movie reviews. I...