FCCLA students win big at virtual State Leadership Conference
Staff
Published May 6, 2020
The FCCLA club has been "attending" a virtual State Leadership Conference. They had two competitors who qualified for the State STAR Events. Their competition included a service project designed by the students in their chapter and a presentation identifying how they carried out their community service.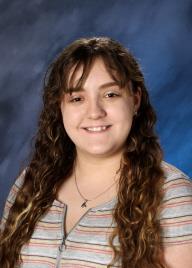 FCCLA adviser Cassie Mueller announced Tuesday that Becca Hale and Ashley Winthrow won Gold at the state STAR Events and are the first place and National Representative from Washington State in their category.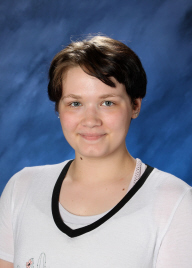 According to Mueller, the chapter and competitors began working on their community service in October in order to be prepared to showcase their work. The students competed against a precise rubric, including judging of their speaking skills. To earn a Gold, the team must score 90 or above out of 100 points on their 10-minute speech. This year, they had to record and edit the two competitior's speech while in their separate locations and upload their video for scoring in the competition.
Mueller says this was a huge challenge and she was impressed by their video editing skills to make their presentation flow.
Many competitors can achieve a Gold, but, according to Mueller, only the top score out of 100 moves on to being the National Representative from Washington state.
Halle and Winthrow's category is called Chapter Service Project Display.
The pair are now invited to attend the 75th Annual National Leadership Conference to represent Washington in their category. They will compete again (virtually) at the national level to possibly win a Gold award at that level.
Their adviser Mueller said she couldn't be more proud of Becca and Ashley.
"They are true servant leaders who have excellent organization skills to be able to create their plan and project that benefits vulnerable women in our community," Mueller said.
Three other students took the time to evaluate competitors from across the state (online). Emma Becker, Samantha Kelley and Kamryn Rausch all volunteered to help with the STAR Events and to give feedback and scoring to multiple groups of competitors. They are wonderful to give their time and help out in such a strange situation for a conference.