DECA Fall Leadership conference provides opportunities for students
Staff
Published November 11, 2021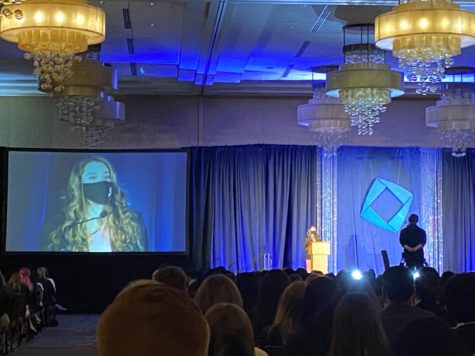 Over 900 DECA students descended on the Bellevue Hyatt Nov. 7-9 for the DECA Fall Leadership Conference.
Senior Danielle Poulin had various moments on stage, from announcing the winners of the school-based enterprises to introducing the guest speakers to those in attendance.
"It's normal for me [to be on stage] with my theater background," Poulin said. "It's fun for me."
Up next for DECA is the Area conference, which Poulin says will be virtual, as well as State which will be in person in Bellevue, March 3-5.