Wrestler Matt Voss undergoes recruitment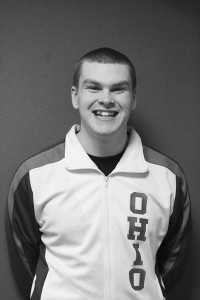 Winner of last year's state championship 220 pound 4A division, awarded for having a perfect season and honored for being one of several to receive Tacoma Athletic Commission's Athlete of the Year award–senior Matt Voss has achieved all of these awards in wrestling.
Matt Voss recounts what he remembers from when he began to wrestle.
"I was five or six and my dad just asked me, 'Do you want to try this sport called wrestling?' I played football and a little bit of soccer here and there just for fun. [I even played] baseball a little bit up until 7th grade," Voss said.
As Voss began to push other sports aside, he remembers improving to match the level of competition.
"I was not really that good of a wrestler until I got into junior high. That is when I started becoming above average and I started being more serious about wrestling. I stopped playing so much soccer and baseball, I started to wrestle more out of the year. I think that is when I started to get better," Voss said. "The higher level of competition going from little kids club wrestling to junior high made me realize that in order to be a better wrestler and have more success I needed to work harder."
Trent Nivala, a captain on the wrestling team, used to compete against Voss.
"Originally in junior high we were kind of adversarial to each other, we wrestled the same weight class, we wrestled in the same championship against each other. We were like enemies, if that is what you consider it. Then we got to PHS it was kind of like 'We are on the same team now,' all of a sudden. Then we actually became close friends," Nivala said.
After Voss won the State Championship, Nivala was inspired to work harder and to try and win the state championship himself.
"It is definitely inspiring, he is a guy who you talk to every day, work with and drill with [every day]. Then all of a sudden he wins state championship and it is like, 'wow that is so close to home.' You look on the board and there are only like seven guys who have won state championship and you got to work with one of them. It just inspires you to achieve greater," Nivala said.
Although Voss has achieved several awards, he still aspires to achieve more and work harder.
"There is still a lot of things out there that I have not done, all of the awards I do not have. In a way it is pretty humbling saying, 'you are doing a really good job right now but there are still things you can work on,' but it is a good feeling. It is something that you keep in the back of your mind, you do not use them to say, 'Hey, I am better than you.' You use them to say, 'good job you have worked hard.' You use it as motivation to work harder," Voss said.
Bob and Lorri Voss, Matt Voss's parents, explain the impact they have seen wrestling take on Voss's life.
"Matt puts in a lot of hard work. He really enjoys the sport. We are so proud that he has worked so hard and that his hard work is paying off. Matt has lead a life on and off the mat most kids dream about.  He truly has been blessed with all of his endeavors thus far.  Wrestling has taught him leadership, teamwork, discipline and handling adversity in a positive manner," Bob and Lorri Voss said.
Wrestling has begun to affect Voss's search for colleges, several colleges have offered him scholarship money for his wrestling talents.
"[Wrestling] has become a major factor [in selecting a college]. I have decided that I want to wrestle in college, if the school does not have wrestling I am probably not going to [go there]. I have had several colleges contact me as far as getting me to wrestle for them. So wrestling is a big factor about that college. There are several schools that I am talking to and going through the recruiting process with and evaluating if they are offering me any scholarship money," Voss said. "Without financial aid [the highest scholarship amount] would be about 50 percent tuition and full board. I think people see me as a different person, especially people that wrestle, with that work ethic and with that humility. It helps people understand me more, when I talk to them."
Leave a Comment
About the Contributors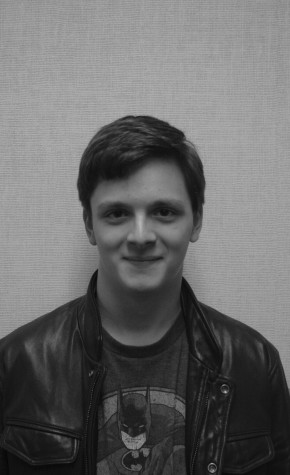 Kyle Smith, Editor in Chief
I was born and raised in Puyallup with a love for movies and writing. In a brilliant combination of those two hobbies, I love to write movie reviews. I...