Addie Picha signs letter of intent
Senior volleyball captain Addie Picha took a step towards her future and signed her Letter of Intent Thursday, Nov. 13, to compete on the volleyball team and attend school at the University of San Diego in the coming school year.
Of the three total schools that Addie Picha received offers from she chose to attend USD for three main reasons.
"Number one is probably the sun. I hate being cold and I hate rain so sunshine was a big factor but they have really good program down there, they have a winning program and the coaches were just awesome. They drew me in," Addie Picha said.
On making the decision, Addie Picha explains that her brother Garrett was one of the main influences who helped her decide which school to choose from.
"He is going to a school in LA right now. He had to make that move [from Puyallup] going to LA and starting everything all over and he would always tell me how much he loved it down there and how happy he was that he chose to go there and that really influenced me," Addie Picha said.
Social studies teacher and volleyball coach Tony Batinovich tells how he advised Addie Picha in making her decision as well.
"We talked a couple of times about picking the school first and the athletics second because she is going to be in school more than she is going to be doing the athletics," Batinovich said.
Addie's father Russ Picha, a science teacher at Aylen Junior High, reminisces about the first time he visited the USD campus alongside Addie and her mother Mary Ellen.


"

"I remember the trip, I remember taking the tour and [Addie] was really kind of quiet during the tour and they had offered her the scholarship within the first 30 minutes of us being there," Russ Picha said."

— Russ Picha, parent


One of the moments that Russ Picha seems to remember the most vividly of the tour is the moment when Addie came to the conclusion that USD was the school she wished to attend.
"As we were leaving she leans over to us and she says, 'Remember you told me that one time when I will know? That I will just be able to tell if it is the right place or not?' and she looked at my wife and I and just [said], 'This is the right place.' So at that point we were really excited and so we just let her sit on that decision for a couple of weeks before we committed but we have been incredibly happy and elated for her because she has put in a lot of work and we are excited for her," Russ Picha said.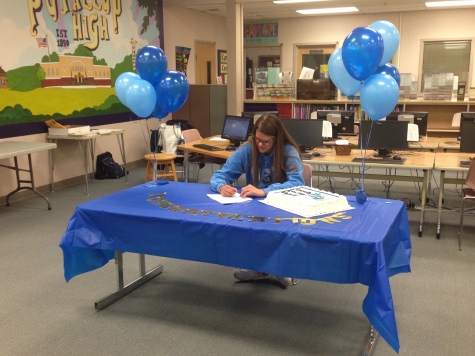 Leave a Comment