Magnet programs offer career training
Several students throughout the school district are already working towards entering a career of their choice through the Magnet programs offered.
Eleven different Magnet programs are offered. Rogers offers the Ace Academy, Welding and Manufacturing and the JROTC (Junior Reserve Officer Training Core). Emerald Ridge offers Aviation, Game Design and Aquaculture; while Automotive, STEM, The Medical Academy and Culinary Arts are offered at PHS.
Career Specialist Shelley Jellison explains why the Puyallup School District offers Magnet programs.
"The reason we have magnet programs is because a lot of these programs are very expensive. If you have been in the Automotive class room, it is part class room but also part autoshop. All of the equipment is very expensive. Instead of having three automotive sites, we just have one students can travel to," Jellison said.
Some of the Magnet programs offer certifications for completing the full course such as the Automotive program.
"Our Automotive program actually has industry standard certification, that is available to students. Students that start as a sophomore…can actually complete four years of automotive training through our program. When they graduate they can have industry standard certification that they can [use] to either get a job or get additional information in the automotive field," Jellison said.
The purpose of Career Technical Education (CTE) and Magnet classes are to provide students with an idea of what that career is like.
"All of our [CTE] classes are there to help students try out what they might be interested in to do [as a] career later on. For example we have our Microsoft Office classes, we have Business and Marketing classes, Sports Medicine. So students in those programs are trying out, 'is this what I am interested in?' We want to provide that opportunity because high school is free and college costs [money]. We want to give them the opportunity to try some things out," Jellison said.
Students who go into STEM classes will have the opportunity to use materials that would be used in that workplace because Boeing has partnered with the school to provide the scrap materials. Those in the Medical Academy will be able to interact with the professionals at MultiCare Good Samaritan Hospital for a semester.
Leave a Comment
About the Contributor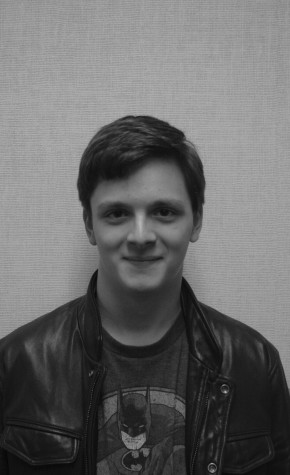 Kyle Smith, Editor in Chief
I was born and raised in Puyallup with a love for movies and writing. In a brilliant combination of those two hobbies, I love to write movie reviews. I...