Music students earn Solo and Ensemble recognition
At the end of February, many PHS students were victorious after winning multiple categories at the Valley Region Solo and Ensemble Contest.
Each year, hundreds of band and orchestra students compete in the regional contest for a chance to go to the state-level competition annually held at Central Washington University in Ellensburg.
This year, senior Lydia Tarekegn was a winner in the large string ensemble category and the small string ensemble category, playing violin for both.
"I started [playing] when I was almost eight years old," Tarekegn said. "One of my friends' sisters played violin and I found out that she played so I was like, 'Oh, that [is] pretty cool. I want to learn that.' I started taking [violin] lessons at that time, too."
Tarekegn explained her thoughts on the value of participating in the contest.
"It [is] a way to get professional feedback for your instrument," Tarekegn said. "If you just play in school, yes, you get to learn some things but then for solo and ensemble, they have more professional adjudicators and they evaluate your performance, give you tips, tell you what you [are] doing well and what you can improve on and that [is] a really valuable experience as a musician."
While balancing two performances can seem difficult to do, Tarekegn described what the preparation process was like.
"We worked on [the ensemble piece] completely in class, so we just had our orchestra teacher, [Todd] Giltner, tell [us] what we should do and we just rehearsed it over and over," Tarekegn said. "And then for my duet, I practiced it with my sister and [we] found a piece that we wanted to play and [she] played the cello for that. So we [just] rehearsed at home together [and] found spots we needed to work on."
Tarekegn emphasized the importance of music in her life.
"[Music is] a way to express yourself and let out emotion and it [is] also just something that [is] really interesting to learn," Tarekegn said.
Tarekegn envisioned her plans for being involved in music after high school.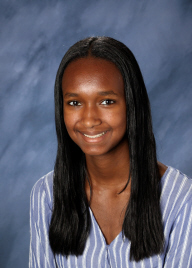 "I [will] probably get involved in an orchestra in college and then continue studying some solo literature as well. And then if [there is a local symphony] I can join when I [am] an adult, I [will] probably take advantage of that too. But I plan to play [music for] as long as I can," Tarekegn said.
Likewise being a participant in multiple performances, junior Rebekah Lee has also qualified for state as a first alternate for her oboe solo.
Lee began playing music during her elementary school years with the Elementary Band and Orchestra Program instructed at Edgemont Junior High School. Lee explained her rationale behind participation in the contest.
"I think other people want to play at solo and ensemble [contest] just to evaluate themselves like you would in any other subject," Lee said. "It [is] the time you spend preparing and to see your payoff when you get your results/critique."
When selecting music for the contest, Lee looks for contrasting elements.
"I choose music that [is] in a style that [is] different from the last piece I played. I also take into account the difficulty of a piece and whether I like it enough to attempt to master it for the next few months," Lee said.
Lee further described her musical process while developing her performance.
"I begin learning it in chunks and start to add together the whole piece. After I get rhythms and notes down I focus on musicality and dynamic [and] from there it [is] just details and making sure I feel really confident and ready to perform," Lee said.
Lee expressed how her passion played a role in her experience with music.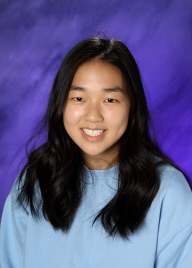 "[Music] gives me an outlet to just put in work and see results," Lee said. "Especially in ensembles where you can gradually listen to the whole group get better and understand the music . . . that feeling when the music clicks with you, or everyone, makes all the effort worth it."