Principal Eric Fredericks to move to Chief Leschi
Principal Eric Fredericks will leave PHS next year to go to work at Chief Leschi High School as the middle and high school principal.
Fredericks described his reasoning behind the decision to move.
"I love PHS, I love the staff and the students; I love everything about it. What is hard about this job is there is a 24/7 connectedness that is hard to balance in the context of my life. There is a celebrity that comes with this job that is uncomfortable for me. I do not mind attention but it is beyond normal attention," Fredericks said.
Fredericks explains that his decision was not based on his feelings towards PHS.
"…I think Leschi is where I belong. I think people are pretty aware now of my story and the hardships I overcame as a highly at-risk kid to get to where I am now. There are a lot of students I have benefited through that story. I have an opportunity [at Chief Leschi] to really impact a school," Fredericks said.
Dave Sunich, the current principal at Pope Elementary, will replace Fredericks next year. Along with Fredericks' move to Chief Leschi, Vice Principal Willie Stewart will be moving to Pope Elementary and Lorraine Hirakawa, currently assistant principal at Gig Harbor High School, will be moving to PHS as an assistant principal.
Leave a Comment
About the Contributor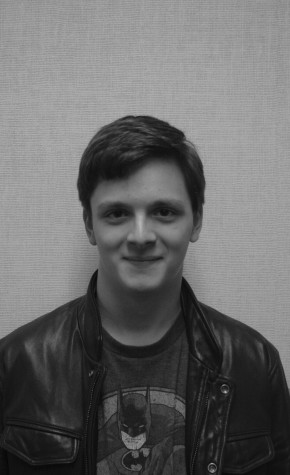 Kyle Smith, Editor in Chief
I was born and raised in Puyallup with a love for movies and writing. In a brilliant combination of those two hobbies, I love to write movie reviews. I...