Graduation rates increase over four years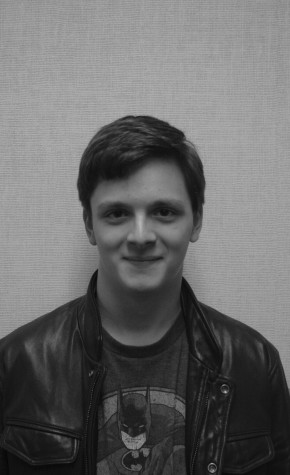 More stories from Kyle Smith
Graduation rates in the Puyallup School District are on the rise. In 2014, PHS's four-year graduation rate was 86.7 percent while the district's overall average rate was 84.6 percent.
There has been a trend of increasing graduation rates since 2011, when the graduation rate was 80.7 percent.
Chief Academic Officer Brian Lowney explains that schools have played an important part in students meeting graduation requirements.
"Our students and staff at PHS and across the district have demonstrated incredible dedication to meeting and exceeding these requirements in preparing for college and career. In addition to this determination by our graduates and teachers, the district has been super focused on providing the supports that kids need to graduate and to be successful after graduation," Lowney said.
Students and staff have exhibited dedication to meeting standards according to Lowney.
"We have seen huge increases at PHS and our other high schools in the number of students enrolled in AP and high level courses in high school. We have also seen a dramatic increase in the way our teachers work with students to differentiate their instruction to meet the individual needs of students in the classroom," Lowney said. "Finally, we have seen the development and growth of programs, such as our Puyallup Open Doors program, that aim to re-engage students who are in danger of not graduating from high schools."
Principal David Sunich stresses the importance of staff relationships with students.
"
I guess the one thing I would say to our students regarding the importance of graduating and the level of focus it takes to graduate is that persistence is key."
— Brian Lowney
"The first thing [is to] just start with the relationships with [students] and making sure they are feeling known and valued and important. That they care about their own learning, they know people are here to care about them so that they are taking their school seriously and enjoying the learning process and seeing value in it," Sunich said. "Once they have the ownership in it, we know pretty much every kid is capable if they have the [desire to succeed] and want to commit themselves to doing that. I think the next thing is recognizing when kids need extra support and providing that to them so that they are able to get what they need to be successful. Not every kid needs the exact same thing."
Not all students graduate from high school through the traditional pathway. Some students opt to use online courses as described by On-Time Graduation Specialist Angie Reed.
"We have two programs up at Puyallup Online Academy [one is called] Open Doors, which is like online learning and then they can take partial classes here. They can take two classes here and then four classes up there, kind like their elective classes [are] here. So it is a great way to keep kids in school and we don't lose them to other online school programs or we do not lose them all together," Reed said. "There is also a program up there…which is for kids that maybe have passed their graduation year and want to come back that maybe have left in their tenth grade and then didn't go to school but are now coming back. So it a great option to that."
The Open Doors program allows students, who want to primarily take online classes, to still come to the physical school for various reasons.
"A lot of them come here for electives. I think that the great thing about it for us, if there is some kids who really like learning virtually but then they do not get the connection to (what we call) the brick and mortar schools, so our school that we have here. They can still go to dances here, they can still play in sports here, they can still come every day to a school and get socialization which is something that when you are in an online school, you sometimes don't have," Reed said.
Various programs for recovering credit from failed classes also exist, although most of them have some sort of fee that the student will need to pay. The Odyssey program specifically, costs $75.
"Odysseyware is an online program, it is designed that you have already taken the class once, so you don't have to sit through the whole 90 hours of a regular class you have already sat and you have already not passed. It is a self-based program, kind of a standards based [one]. If you can meet the standards then you can earn the credit," Reed said. "We do have two other programs that we do not have here but we can accept them. One is called, BYU and the other one is called Keystone Credit Recovery. Those are still fee-based. Keystone Credit is done at your house and so you do not have to come here, you do not have to make the time to come after school. And the BYU packet is the same thing, all done at your house but you do have to take a test at the end here at school."
Reed recommends that if students have any kind of questions, that they ask around to get that information rather than waiting.
Persistence through hard times is a value that Lowney believes students should develop or have.
"I guess the one thing I would say to our students regarding the importance of graduating and the level of focus it takes to graduate is that persistence is key. We talk a lot about 'grit' in schools today; the ability to persevere when things get tough. As any adult will tell you, things do get tough. When they do, the key is to hang in there, work hard and persist," Lowney said.
Leave a Comment
About the Contributor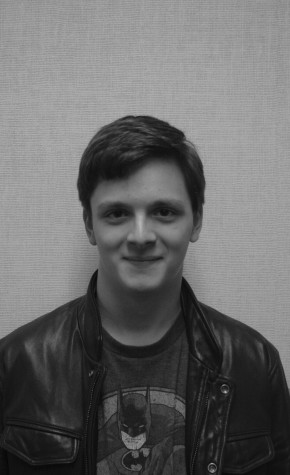 Kyle Smith, Editor in Chief
I was born and raised in Puyallup with a love for movies and writing. In a brilliant combination of those two hobbies, I love to write movie reviews. I...