Would You Eat It In a Gym?
Hailey Keizur, Staff
January 28, 2016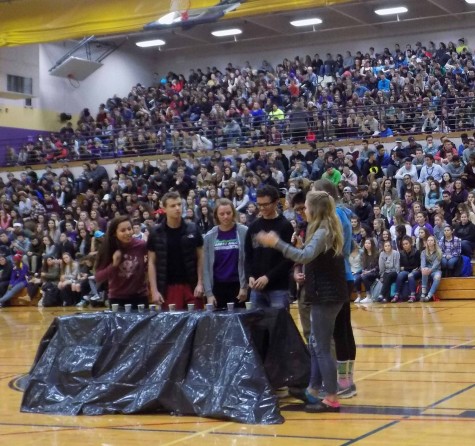 Senior Riley Voss hosts this Dr. Seuss inspired game at the 2016 Winter Sport's Assembly. Two students from each grade participated in this game. "There was nine or 10 blended items, all dyed green, kind of like Green Eggs and Ham. Each team member drank something and had to guess what it was. The team with the most points won. And there were about three cups with multiple items to make it a little more difficult. At the end it was tied, so by default, seniors won," Voss said.