Tim Jorgenson Honors Twin Towers
Haley Keizur, Social Media Editor
Published September 11, 2016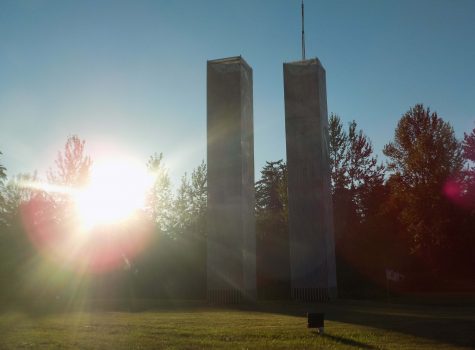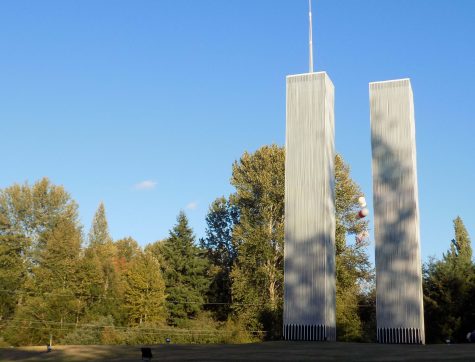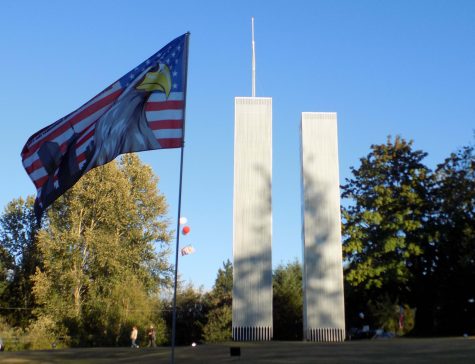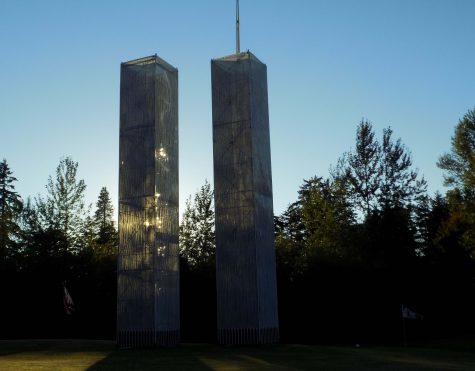 On Sept. 11, 2001, terrorists struck the U.S., leaving the World Trade Center in rubble and the country in chaos. In hopes of honoring what was lost, Tim Jorgenson, former Puyallup High School student, built replicas of the towers for display in his front yard.
Jorgenson started by making temporary towers five years ago, in honor of the 10-year anniversary. But, he says, he had always wanted to make them vertical so more people could see them. So last year, he turned his dreams into reality.
"On that day, it was a pretty horrendous day and it just really affected me, and really everyone in some way," Jorgensen said. "We are one country and this brought us together and we need to remember this. It is nice to see a little representation."
Jorgenson worked on the towers from April 1, 2015, all the way to Sept. 5, the night before he first put them up. He initially spent at least 1,000 hours on them and $12,000. This year, he spent an additional 20 to 30 hours fixing them up.
"I have a big shop back there. I bought all the materials. I spent a lot of time designing on the computer and I worked with an architect for the fundamental design," Jorgenson said.
Jorgenson just wants to make a difference in life, he says. He recalls an encounter he had with one woman who came to pay her respects at the memorial.
"A woman came by, she had lost two coworkers in a day, really in an hour, due to the event. We were both crying and bawling. Do not ask me her name, because I cannot remember now, but she wrote three of her friend's names over there," he said.
Jorgenson says that he hopes that people take note of the four smaller towers, as well. They sit around the corners of the yard and represent an actual footprint of an office or floor of one of the twin towers. Jorgenson just wants to make the memorial as real as possible so adults can remember what was lost and teenagers and children can learn about what they never knew.
"My heart goes out to them [those that lost someone]. It affected every one of us, in some way or another," he said.
The towers will be up until Sept. 19, if you would like to view them. Jorgenson lives at the corner of 108th Ave and 36th St. in Edgewood, WA. Next year, they will be up from Sept. 4-20.