Athletes Strive to Achieve Victory
The daily life of a high school student consists of notes, homework, scheduling, potentially Running Start and test review.
Now for high school student athletes, they must adjust to adding practices, preseason trainings, games or matches, long away game van rides, post season play, preseason training and more for them to balance daily.
For sophomore Dominic Saxowsky and junior Lexie Yates, this routine is what their lives have revolved around.
Although the thought of juggling that many things can be daunting for many, Yates, a soccer player, tennis player and basketball player is used the chaos that comes with being a multi-sport athlete. Yates has been involved with sports sense she was young.
"I was never just a single sport athlete, even in junior high I played multiple sports or If I wasn't playing, I was helping with multiple sports. It can be difficult to juggle but sense I've been in Running Start this year, it's been a tad easier," Yates said.
In the chilly fall afternoons, you can find Saxowsky running cross country under Coach Sandra Monaghan and in the spring, you can find him dribbling a soccer ball up and down the field at Sparks Stadium.
As just a sophomore, Saxowsky is used to trying to stabilize a busy schedule, but it does not necessarily make the task easier.
"It's definitely very difficult, especially with all the AP classes I'm taking; homework can sometimes be hard to catch up on and then you just know that you have to figure out to balance your time better," Saxowsky said.
Some students have the luxury of being able to leave school, go home, relax with a snack and crank out homework. But this is far from the case for both Yates and Saxowsky. During the season, sometimes going home after school isn't an option.
"I start class at 9 a.m. After my classes are done, I get a little bit of down time, then I'm for here for my sixth period with [Sarah] Sherry, but after that, I normally go straight to the gym if it's a home game. I'll watch C team, play my JV game, then watch Varsity, then head home," Yates said.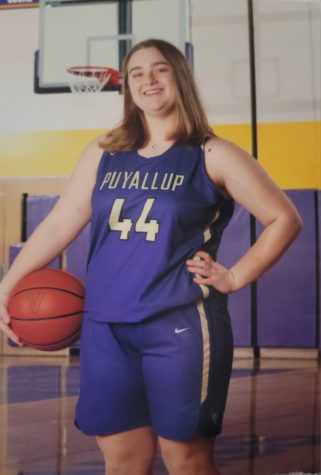 Saxowsky's days are just as packed as Yates.' Because of this, he tries to eliminate schoolwork at home and finish it at school to eliminate late nights.
"Most days during sports season, my thought process is 'get as much work done during school as I can.' That means I won't have as much stuff to worry about when practices run late," Saxowsky said.
But being an athlete level is not just a physical challenge, but it is also a mental challenge.
Can you push the game where you get blown out?
Or the time where you're hurt and can only watch?
For Yates, coming of an injury was difficult and the anticipation of a make-or-break tennis match can affect her mental attitude.
"One of the key components of what I consider mental training, was coming off an injury in November. Doing physical therapy wasn't just physical training but mental because getting yelled at sometimes for doing my exercises incorrect or not enough," Yates said. "But in season is tough today, on match days that a win or a loss could make-or-break my day, but now I know more that, it isn't going to change my life."
Between time consuming classes and trying to play his peak performance, Saxowsky says sometimes it can be stressful to balance time and stay caught up.
"Trying to keep up with school assignments when I know I have too much time taken out for sport. It can be pretty exhausting too, dealing with the pressure of doing well in the sport and also holding myself accountable for the level of education I want," Saxowsky said.
Attempting to balance classes and a top-notch performance can be tricky, but also having assumptions about you, your life and how you schedule yourself can add another level of stress.
"Something people need to realize is that it is difficult when you're doing so much, and yes we did make this decision for ourselves but it's because we love our sport and it's the path I chose," Yates said.
For Saxowsky, he says some people don't realize the effort and hard work that is put into maintaining good grades and consistently playing well.
"I feel like a lot of people don't realize that I have two sports to juggle and all the other stuff that is going on. I don't get acknowledged as much I think but honestly its ok," Saxowsky said.
Now that both athletes are experienced and have adapted to their busy schedules, they both would give advice to the next generation of players coming up to better prepare them for the late nights and the work ethic it takes to be great.
"I would tell them don't be afraid to make some mistakes every now and then. I used to be afraid of making mistakes in fear I would disappoint people, and sometimes it's still there, but it's ok to make them you're always learning and no one's going to be perfect and that's ok," Yates said.
Saxowsky wants the up-and-coming athletes to know that working hard will always pay off in the end, no matter how crazy things may seem at times.
"You've got to put in the best effort you can. Try as hard as you can because in the end, it's going to pay and there's nothing better than having an amazing season where you get to do the sport you love with the friends you have," Saxowsky said.