PHS Volleyball takes down Bellarmine Prep
Jaxon Owens , Editor-in-chief
Published October 12, 2016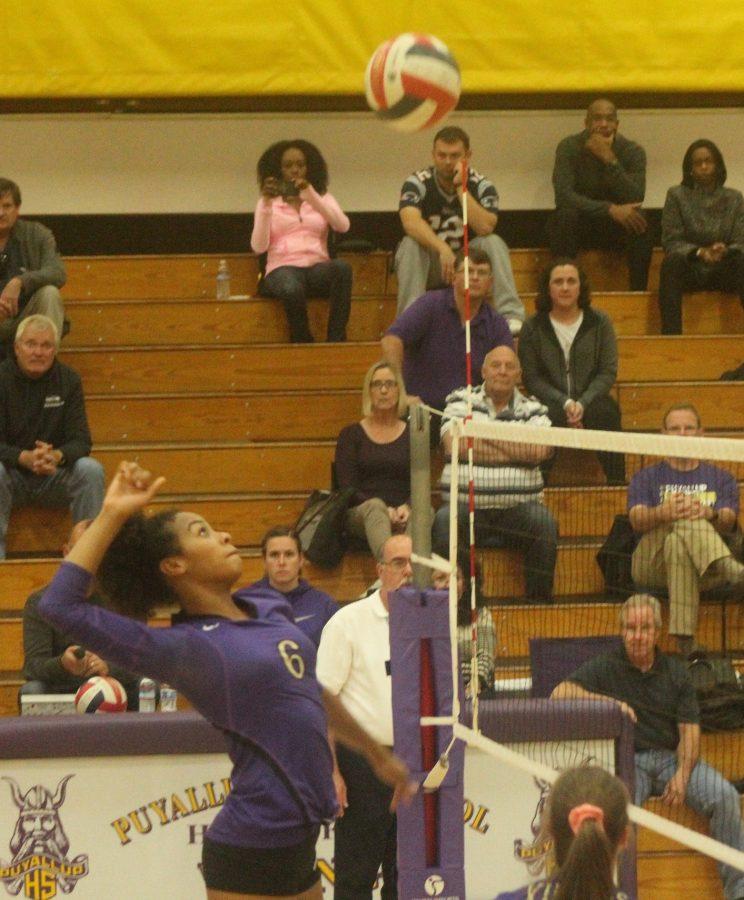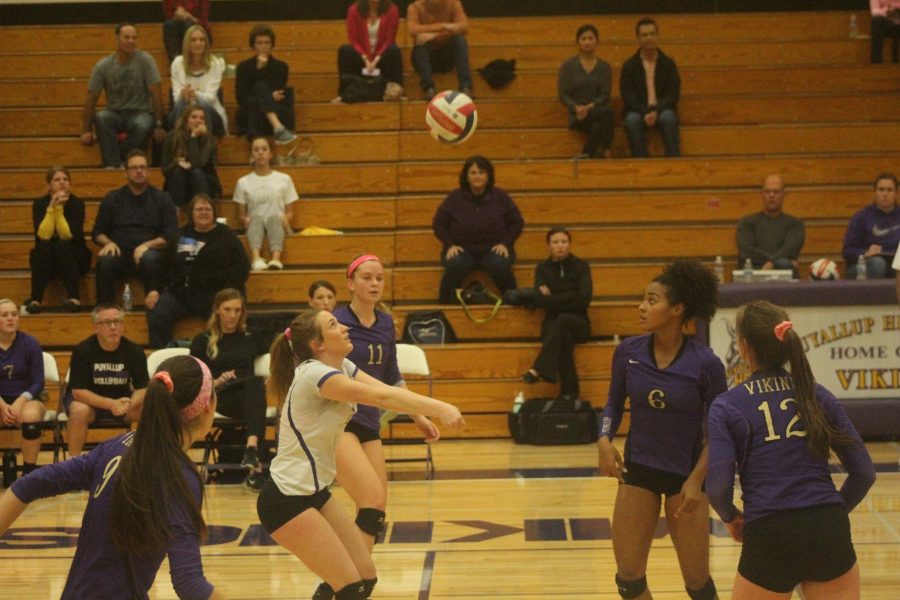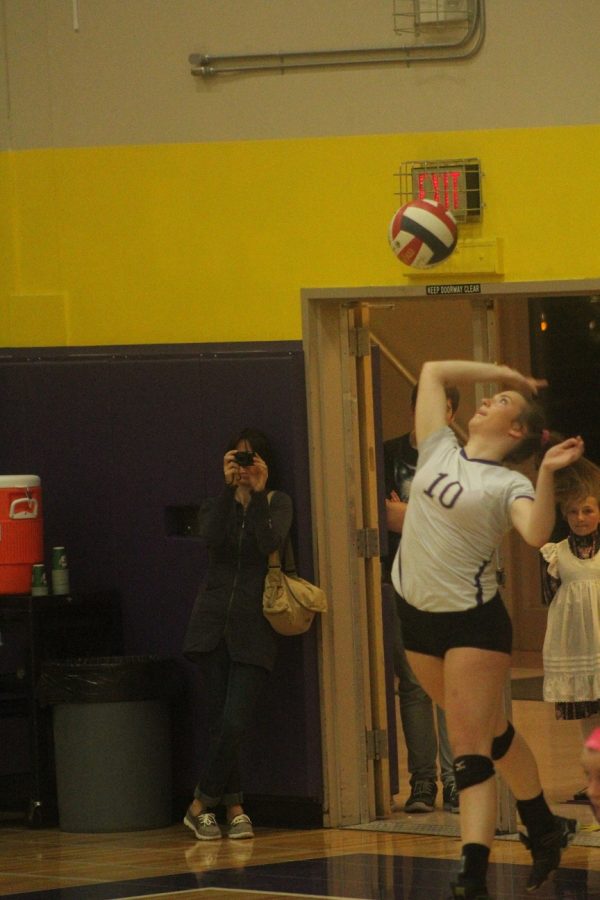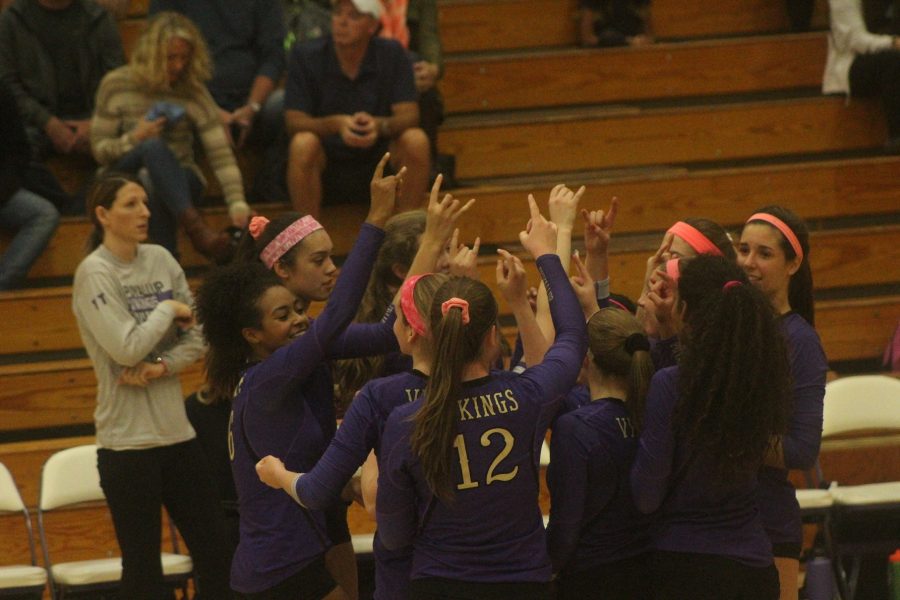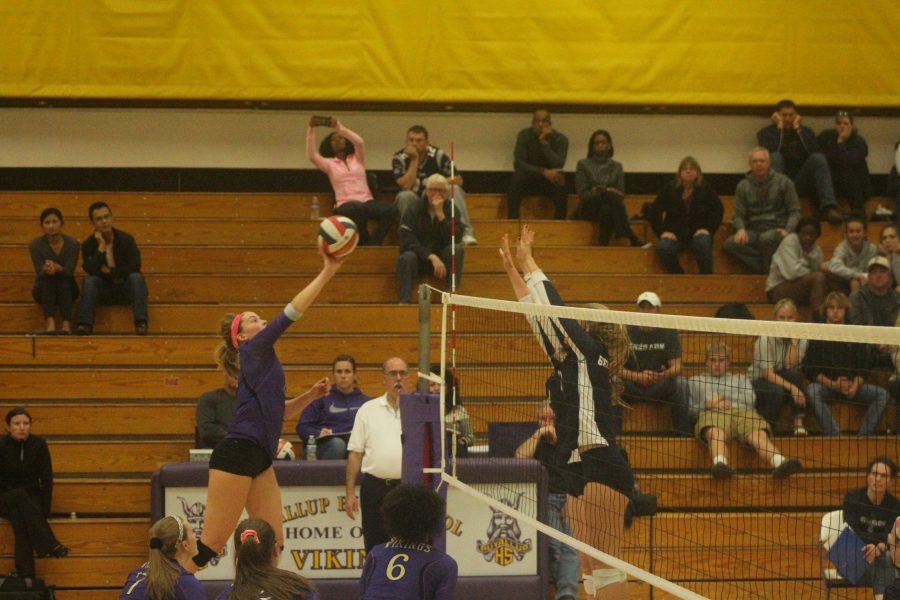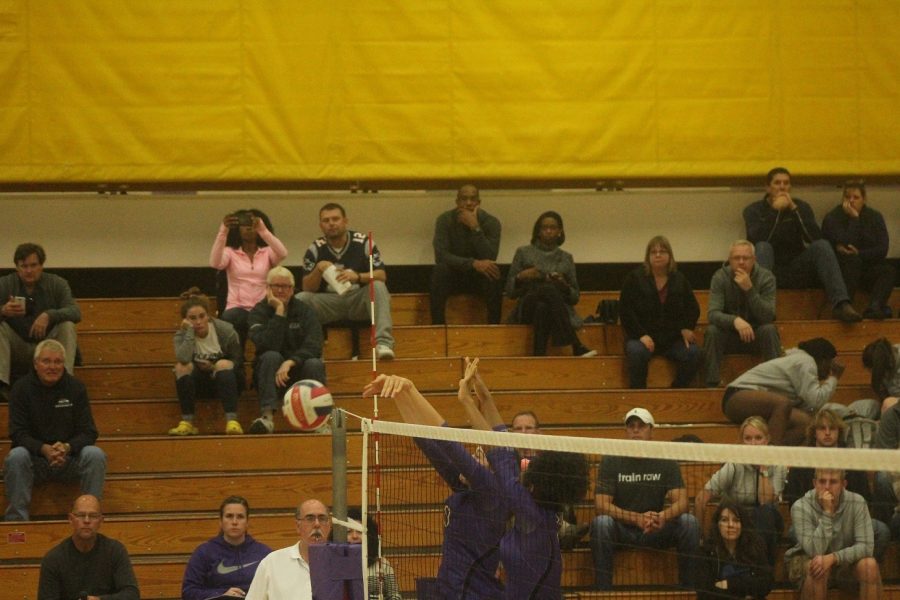 Coming into the game PHS was 3-1 with wins against Graham Kapowsin, Sumner and Emerald Ridge, with their sole loss coming against the Curtis Vikings.
Bellarmine came in undefeated in league play, any momentum they had coming in was taken away early.
The Vikings took the first set by a score of 25 to 20 and did not slow down and took the second set by a score of 25 to 21 to go up two sets to none.
However, Bellarmine would not go down without a fight.
They took a tightly contested third set 25 to 23, including a huge momentum swing winning a long rally with the score tied up at 20. They did not stop there, as they opened the fourth set 14 to 4.
After a timeout, the Vikings came storming back to tie it at 17 to 17, and ended up winning the final set by a score of 25 to 23.
With this victory, PHS puts themselves in good position to grab the league title.
There are now three teams with one loss and PHS has beaten both of them, Bellarmine and having beaten Emerald Ridge three sets to none 0n Sept. 21. PHS´one loss was to Curtis, who has two losses on the year.
Good luck the rest of the year girls.