Viking Athletes: Where Are They Now?
Viking Vanguard Alumni Athlete of the Month
Pride and Tradition
Those are the words Collin Henderson grew up knowing in the little town of Puyallup.
"I remember as a young kid growing up in Puyallup, my grandpa played at Puyallup, my dad played at Puyallup, just imagining getting those horns on my helmet," Henderson, a member of the class of 1999 at Puyallup High School said.
Henderson was a standout athlete at Puyallup High School playing football, basketball and baseball. As a receiver in football, Henderson raked in 117 passes for over 2,000 yards and 24 touchdowns in his career, leading him to become South Puget Sound League (SPSL) offensive MVP his senior year, as well as being named to the all state first team roster.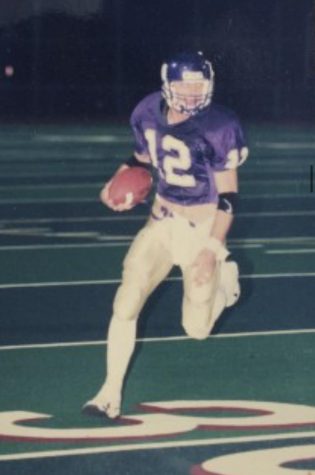 Not only did Henderson rack up the accolades in football, he was just as much of a standout on the baseball diamond. His Junior year, he was named all SPSL MVP as well as Tacoma News Tribune all-area player of the year. Senior year Henderson was named as first team all state.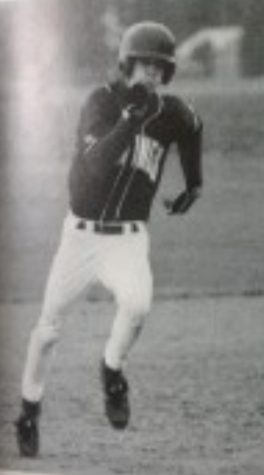 A highly-touted recruit out of High School, Henderson narrowed down his options to Stanford, University of Washington, and Washington State University. He went on to play both football and baseball at Washington State University, a place where he says he felt most at home.
"My dad played there, my mom was raised there, my parents met there, my older brother Patrick was on the team, and Coach Price is just an amazing human," Henderson said of WSU
As a receiver and punt returner in football, Henderson went on to have three career receiving touchdowns and 64 catches, as well as throwing for six touchdowns as a lethal weapon with the double pass. 
"My senior year I got so well known for throwing the football," Henderson said.  "Against Arizona week seven they saw I had my gloves off and actually called out, watch the double pass from 83." 
In baseball, Henderson had a career batting average of .267 but was nearly perfect in the field with only three errors. Today, Henderson is a mental skills coach and is the founder and CEO of Master Your Mindset LLC.
"I teach people how to optimize the most important muscle we have, which is our mind," Henderson said
Working with top athletes and sales people all over the world, Henderson has seen first hand the power of the mind in everything you do in life.
"My favorite part of my job is just to see people get out of their own way," Henderson said. "Just to see the light go off and be able to help them find success"