After long offseason, football officially back for the Vikings
432 days
That's how long it has been since the Puyallup High School football team last stepped on the field together in season.
That streak though will come to an end on Monday. With Governor Jay Inslee's ease of restrictions for sports in the state's new "Healthy Washington" plan, all low risk sports are allowed to play in phase one, as well as all outdoor sports, including high risk, are allowed to practice in phase one and compete in phase two.
Beginning Monday, the Viking football team will begin their long anticipated 2021 campaign, and they couldn't be more excited.
"When we got a defined start date for Monday, I think it sort of reinvigorated everybody that we got a shot at getting some games in here, and we're certainly excited about it," Head Coach Gary Jeffers said.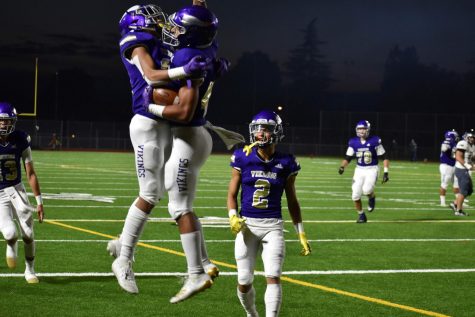 The Vikings' season came to an end on Nov. 23 last season in the third round of playoffs, capping off a 10-2 record and a second place finish in the South Puget Sound League. Returning most of their offense, including starting quarterback Luke Holcomb, and most of their top-ranked defense, the Viks were primed for a big year, with their eyes set on the state championship trophy.
"The first time we heard it we felt sad, we felt like it got taken away from us. Everyone knew this was the year to win," junior lineman, Dave Iuli said.
Due to the condensed season and a limit on travel to reduce the spread of COVID-19, the Washington Interscholastic Activities Association (WIAA) has decided there will be no state playoffs this year, so the opportunity to win a state championship isn't really on the table anymore, but to this Viking team, the most important thing is having fun.
"With there being no state championship or even league championship it really boils down to the experience that those seniors are going to have in whatever season that they get," Jeffers said.
When the news broke back in August that the football season would be pushed back, it was hard on all of the athletes, and the motivation to keep working out and stay ready for a season wasn't quite there. That changed quickly though when the WIAA allowed conditioning workouts with strict restrictions to occur for teams, which allowed them to finally be together, even if it wasn't really football related activities.
"Their attitudes have been great," Jeffers said. "I would say that we have averaged between 85 and 100 players at practice consistently since the end of October. Our numbers have been strong and kids have been consistent with their attendance, so I think we felt pretty good about the level of commitment and passion from our kids team wide."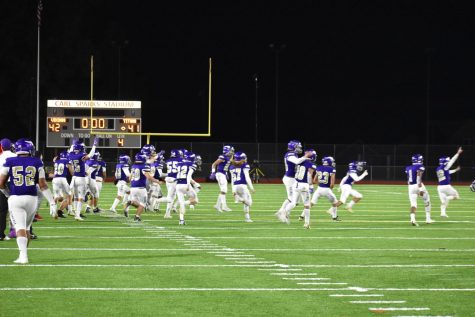 For the seniors, many of them have played together since they were in elementary school, and knew that this was their year to go out and prove to everyone that Puyallup football is the real deal. They won't exactly have the opportunity to win a state championship, but an undefeated season, and the opportunity to leave the program in a better place is still on the table.
"I'm just excited to be out there again," senior defensive lineman, Sermon Wilson said. "I'm excited to leave my last little stamp on this crazy ride."
Beginning Feb. 1, the South Sound Region will move into phase 2, which allows all season one sports to occur, including football.
The 2021 4A SPSL football schedule is here.