Girls swim wraps up season with ninth place at State Meet, new school record
Staff
Published November 14, 2021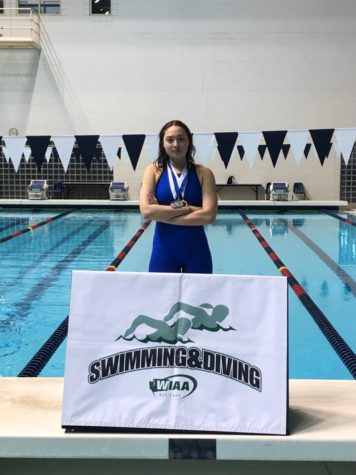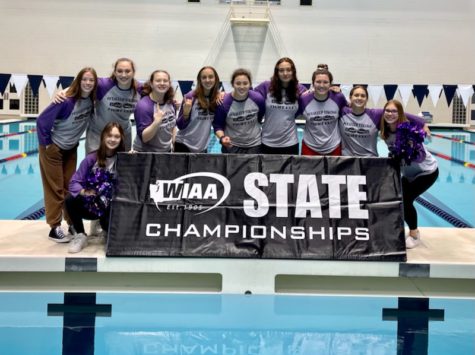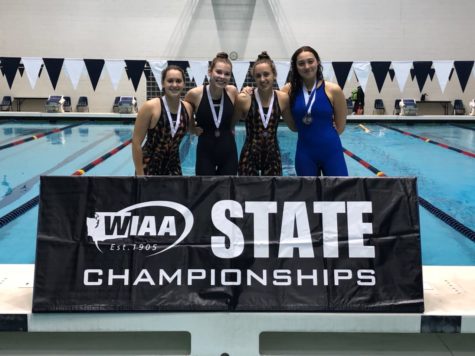 The Viking Swim team closed out their season with several teams as well as individuals placing at the State Swim Meet this past weekend. .
The 200 medley relay team of junior Abby Sellman, senior Maya Clise, sophomore Molly Bagniewski and freshman Emily Sellman finished in 10th place with a time of 1:54:95.
Bagniewski also finished in 11th place in the 200 Freestyle with a time of 2:00.88.
Selmman also finished in 15th place in the 200 IM with a time of 2:16.74.
Senior Bella Lettiere finished in 17th place in the 100 fly with a time of 1:01.80.
Clise is the State Champ in the 500 Free with the time of 5:01.53.
The 200 Freestyle relay team consisting of sophomores Abby Highley and Maddy Weaver along with seniors Carli Childres and Lettiere finished in 18th place with a time of 1:48.61.
Abby Sellman also finished in 12th place in the 100 Backstroke with a time of 1:02.27.
Emily Sellman finished 14th in the Backstroke with a time of 1:03.09.
Clise broke a school record in the 100 Breaststroke finishing in fourth place with a time of 1:04.66.
The 400 relay team of Emily Sellman, Bagniewski, Abby Sellman and Clise finished in seventh place with at time of 3:44.14.