Local Gems: Pink Chandelier; gift shop and soon to be café
Have you been looking for a new place to hang out with your friends? Have you been searching for a gift to give your loved one? Have you been wondering if there's anywhere interesting to check out after school? 
If you answered 'yes' to any of those questions, you should visit the Pink Chandelier.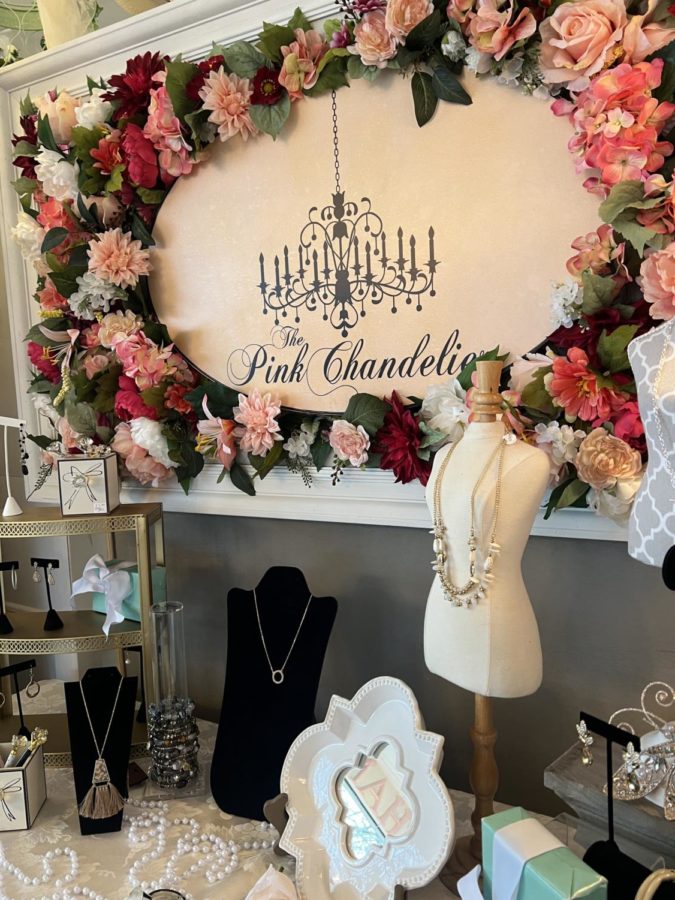 Located in downtown Puyallup, shoppers can find the perfect home décor or gifts. They are open six days a week, Monday through Saturday, from 10 a.m. to 5:30 p.m.  
Pink Chandlier has been open for five years but faced a change when co-owners, Renee Muir and Colette Wilson bought the shop a year and a half ago.  
The building their store is in was one of the original downtown Puyallup buildings. The building was previously owned by a gift shop called "Baskets and Things" that ran for 25 years. Wilson says the next step for their shop will be adding a café component.  
The two co-owners had previously worked together at the Secret Graden Tea Room in Sumner as servers. Two months after COVID-19 had shut them down, Wilson approached Muir about the gift shop.  
Wilson said that many different couples have got engaged and married at their shop and although she wasn't there to witness it at the time there is a gentleman that comes in and passes along the memories.  
"This gentleman comes in and tells us about how he married the love of his life right here," Wilson said. 
Along with their shop they throw an annual Christmas party which Wilson said is the most fun and festive. With all their success Wilson said they wouldn't be where they are without the support from their community.  
"We also love being a part of the community; downtown Puyallup has really been kind to us, and they've been a great support all the way from just our neighbors, the other small business owners, to just the residents… and we think that the community has done a good job supporting us," said Wilson.   
You can find their shop located at 121 W Meeker, Puyallup, WA 98371. You can also contact them by email at [email protected] or by phone at (253) 845 – 4313.  
And follow them on their Instagram and Facebook @thepinkchandelier