Hometown Café Continues Legacy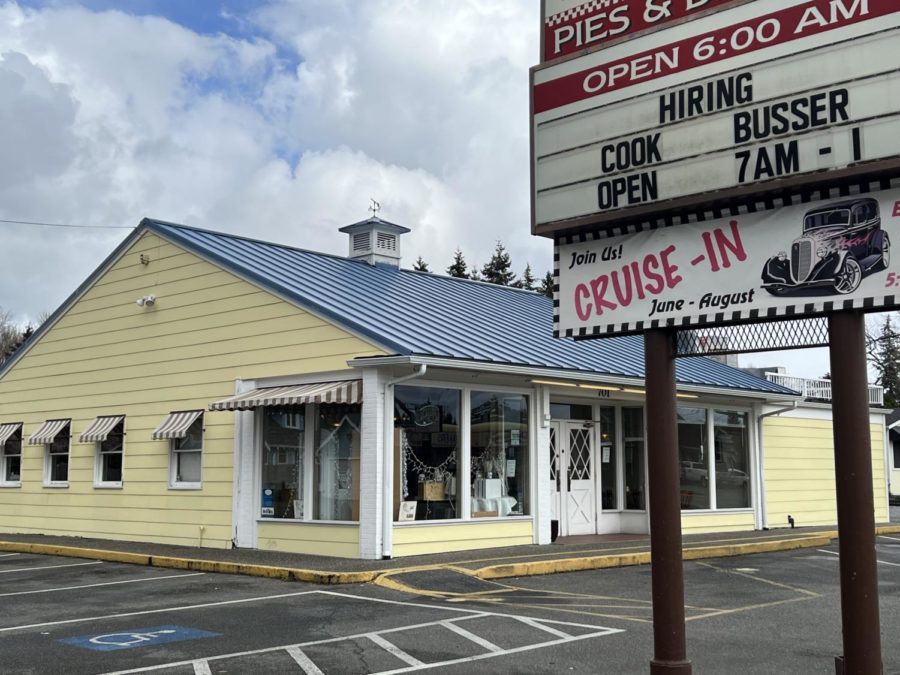 For nearly 50 years, Mrs. Turner's Hometown Cafe located in downtown Puyallup has been serving customers dishes that feel like home. The new owners, James and Starla Feldbush, share their experiences running the business.
One of the things James Feldbush says he likes about working at Mrs. Turner's is how unpredictable and fun the interactions are with different people.
"There are so many little things that happen [here]. That goes with any business, sometimes the little things are funny, sometimes they're sad… You never know what's going to happen. If you were writing a movie, you couldn't write what goes on here," Feldbush said.
Although Feldbush is the one who owns the restaurant, the actual people who bring it to life are the customers and people surrounding the business.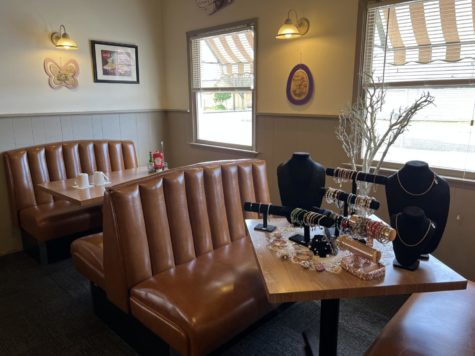 "You meet a lot of different individuals, some good, some bad, but that's just part of [the restaurant industry]. I would say I like the people involved," Feldbush said.
Feldbush shares his experience working his way toward ownership of Mrs. Turner's
"My wife has worked here for over 30 years. We bought the restaurant almost 20 years ago now in 2004. I've been here full time for almost five years now, and after that I worked countless hours after work just working on building maintenance," James Feldbush said.
The last couple of years were some of the most difficult times for businesses all across the world. Luckily for Feldbush, they worked hard to keep Mrs. Turner's alive and well.
"Struggling through the last couple of years has been really hard. There has been a lot of help from the employees. There's a key group of employees that have stuck with us and helped us out," Feldbush said. "I think we were just fortunate. My wife and I spent countless hours trying to keep it together. Even at times, wondering if [the business] was going to make it or not."
One of the most difficult aspects of working in the restaurant industry is the difficult working hours, however, it is necessary for a business to thrive.
"[Working here] has eliminated much of my spare time. If I were to sum it up, I would say that it's taken a lot of energy to run this place, to keep it going and maintain it," Feldbush said.
Feldbush talks about how the menu has been modified throughout the years, adding new items and getting rid of the less popular ones.
"There are a few things some family members and customers have put together ideas of what would be good on a sandwich or on a meal. Then we incorporated some of [their ideas] into it," Feldbush said. "As time goes by, we take a look and there's a lot of items that don't sell as well. So, we take those off [the menu]."
There are a lot of classic items at Mrs. Turner's, but for Feldbush nothing can compare to the Reuben sandwiches.
"I love the Reubens [sandwiches]. I think we've probably got the best Reubens in town. Those are probably my favorite, everybody's got their own but those would be mine," Feldbush said.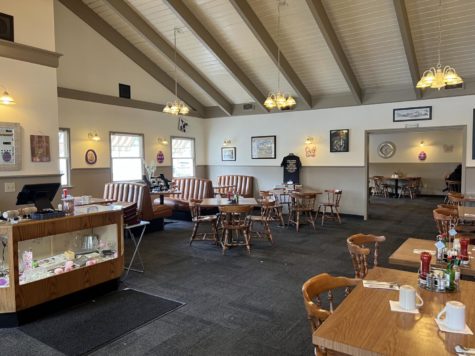 Mrs. Turner's has some casual events like the cruise-ins, where car enthusiasts interact and talk to some new people.
"My favorite aspects of this place in particular, I would have to say would be the cruise-ins we do on Friday nights. We get a lot of different people coming in and a lot of different cars," Feldbush said. "There's a lot of hard work in this restaurant and that's the icing on the cake."
One of the most important parts of a small business is the community that surrounds and supports the people involved in the business.
"I would say there's probably a deep appreciation for the regulars. There's a regular group of people that come here all the time to support us. We get to know them by name and by family. I would just say that the support of the community is very important and most appreciated," Feldbush said.