Student run business; Nails by Uyen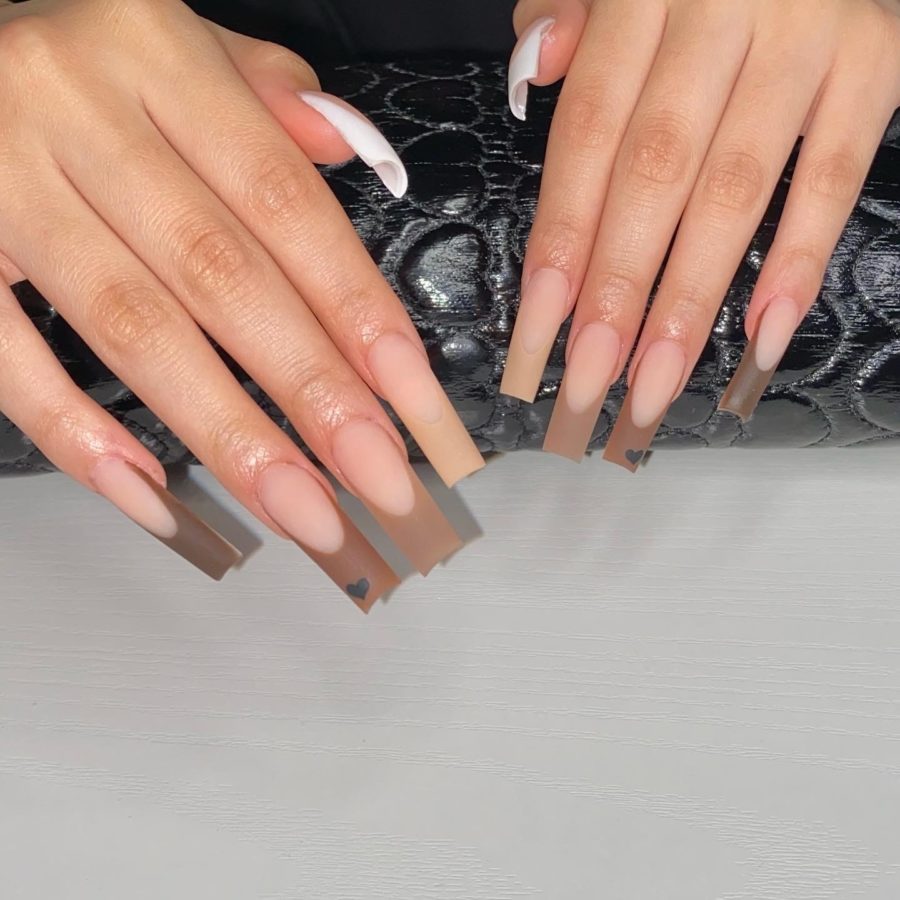 Nine months ago, sophomore Uyen Le started her own company, Nails by Uyen.
While COVID-19 has had a negative impact on many businesses, Le said that COVID-19 is part of the reason hers began.
While it was outside of Le's comfort zone, she says she drew from her interest in art and design to start her business.
"When I was a kid, I wanted to grow up to be an artist or fashion designer one day and I feel like nails are a good mix of them both, where I get to express my creativity while being able to be on my own schedule," Le said. "It really just started off as a fun hobby but slowly turned into a small business that I'm incredibly proud of."
Although her mom is also in the nail business, Le said she was interested in doing a different kind of nail technique which she was able to learn and perfect online.
"I work with acrylic, so I only offer full sets, meaning I apply nail tips, then a liquid and powder substance on top in order to extend my client's nail length to create their desired shape and design," Le said. "These include French tips, 3D flowers, marble, encapsulated glitters and flowers. Art such as stickers or rhinestones are added at the end."
Nails by Uyen is homebased and booking an appointment through her Instagram @nailsbyuyen is straightforward. The average pricing for one standard color is $45 to $80 depending on the length and adding any designs will be an additional cost.
"I want to grow and expand my business by working with some of my favorite influencers and brands. And one day, I want to own my own studio," Le said.
While the negative impacts of COVID-19 on the community and the world shouldn't be understated, there were individuals who found an opportunity for success.
"[COVID-19] actually impacted me in a positive way," Le said. "I was bored one day at home during quarantine, and I just decided to get started."