Student Features: Zyrenna Medina, ceramics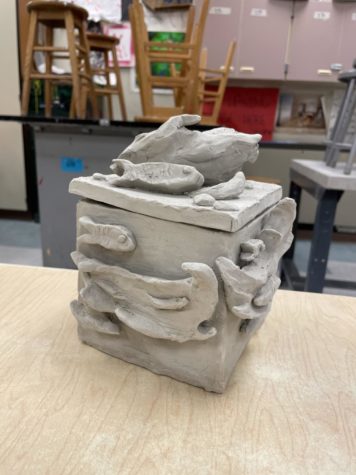 Zyrenna Medina, junior at PHS was asked some questions about her ceramics piece.
Q: What was your inspiration behind this piece?
A: I wanted to make something for my mom, she loves the ocean and everything to do with it.
Q: Why do you think art is important?
A: To be able to express my emotions, and I think it's fun.