Senior Finds Passion in Ice Hockey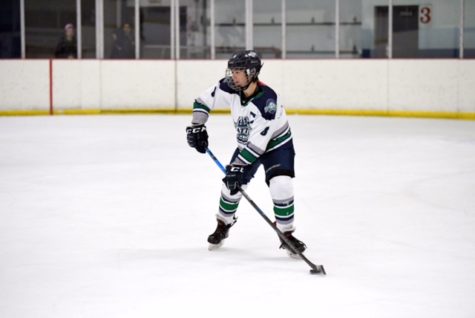 As kids, people are advertised the most popular sports and encouraged to find a passion in them. Sports such as basketball, soccer, swimming, gymnastics are offered all over Washington state. But of all the common sports, senior Ripken Renner chose the physical sport of ice hockey.
While hockey is not an extremely common sport in the Pacific Northwest, Renner's parents are big fans of the sport and put him on skates at a young age.
"My parents watched a lot of hockey before I was born. They put me on skates when I was young and I've just been playing ever sense," Renner said.
Many hockey fans can debate controversial rules including that power plays now last a full two minutes even if a goal is scored or a new one but still highly debated is the offsides rule, where the players skate does not have to be in contact with the blue line to be considered offsides. But Renner believes that the rules are for the safety of the players.
"I think the rules are pretty good especially for youth hockey, it keeps the kids safer," Renner said.
Due to hockey's physical nature, injuries are bound to some of the sport's most common being concussions, ACL and MCL tears and broken collarbones. Renner says he has been fortunate enough to never have had to battle back from a serious injury.
"I've seen a lot of kids come back from big ones. There's a lot of concussions too just from the physical nature of the game," Renner said.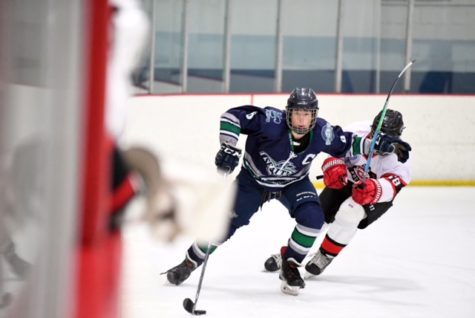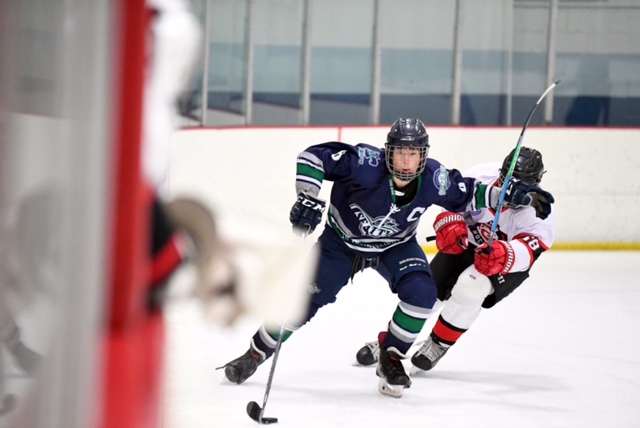 Because hockey is not as popular in Washington in comparison to Midwestern states. Minnesota has 102 teams available for kids, while Renner's league consists of four teams. Team selection is limited if a person wants to play; leagues are typically small, forcing teams to travel to play at high levels of competition. Renner travels around the country with his team and drives an hour three times a week for practice, not including games.
"It's a lot, but I've gotten good at doing homework in the car, and especially with trips I've gotten really good at going home in planes and road trips because I go to Tri Cities or Spokane or Coeur d'Alene a lot," Renner said.
Renner plays with Snow King Jr. Thunderbirds. Like many sports, it is normal to grow up around the same players that are on your team and continue to play the same people on opposing teams as well.
"You're with a lot of the same guys, especially in Washington with not a lot of players. You know almost everybody on and off the ice, it's kind of like we all grew up together," Renner said.
Renner has been a captain for his team for the past three years and he says being in this honorable position has taught him many things.
"It's definitely taught me a lot of leadership, a lot of determination and hard work," Renner said.
Along with leadership and determination, it has also taught Renner responsibility.
"There's a lot of commitment too, I have to drive an hour to practice three times a week, and then my games are also an hour away," Renner said.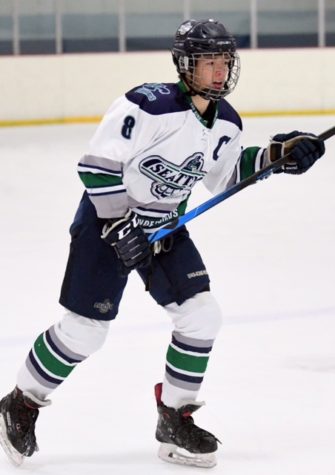 Renner also follows his favorite hockey player, Alex Ovechkin and his team, the Washington Capitals. Ovechkin has played with the Capitals since 2005 and has been the most valuable player in the NHL three separate times.
"I'd say Alex Ovechkin, he's been one of their best players for a long time and ever sense I've followed the team," Renner said.
Every sport has its own mental challenge. It could be keeping your speed in the last leg of your race, staying calm under the pressure of trying to make a buzzer beater, Renner says the toughest mental and physical challenge is pushing through the third period.
"When it gets late in the third period, you're already tired and you have to push through that. When you're already tired and you just have to give 100 percent and your gas tank is empty is probably the toughest physical and mental challenge," Renner said.
Some players look forward to face offs or scoring, but for Renner it's all about just getting out on the ice and playing.
"I just love playing. It's one of my favorite things to do, I look forward to playing every single game," Renner said.