Alumni Player Profile: Allison Klotz
1997 Puyallup High School alumna Allison Klotz led her team as a second team all SPSL and an honor role player. Now, working as a physical therapist recruiting manager in Seattle, Klotz shares how volleyball has impacted her life and how she carries the lessons she learned with her.
Klotz has been involved with sports her whole life, playing t-ball in kindergarten and basketball during elementary school, before trying out volleyball in junior high. At first, she struggled with the new sport, getting cut during tryouts for the seventh-grade team, but Klotz persisted.
"I decided that I was going to try out for the Tacoma Narrows club team, and I made it. You know, I was tall, pretty much six feet at that age. They said that I had potential, that I was athletic. So, I played club that year, and when I came back to the eighth-grade team, I made it," Klotz said.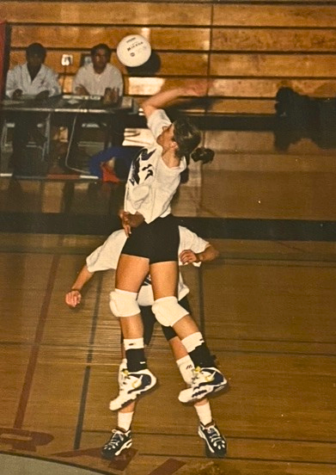 Klotz continued to play volleyball through high school where the team was successful, even going to state in Klotz's junior year.
"We had really skilled athletes, some of the best girls that I have ever played with in volleyball. We also just really had that trust, the team bonding experience. We had fun, and we really pushed ourselves. Tony Batinovich was definitely a great coach in the sense that he was there to win, with the help of our assistant coach Wardle too," Klotz said.
The sport left an impact on Klotz, teaching her lessons that she has referenced later in life.
"Volleyball has taught me so much, communication skills, leadership, how to work with a team, how to build camaraderie and relationships to get through any complex things that come up. It taught me about believing in yourself, and to not say 'I can't,' but to try and see what happens," Klotz said.
Klotz went on to play for the Central Washington University for two years. After struggling with injury throughout her sophomore year, Klotz's college volleyball career came to a close. However, this wasn't the end of her time with the sport.
"I took some time off as an adult, but then I totally got back into playing recreationally for indoor volleyball and grass court. Then in my late 20s, early 30s, I started playing beach volleyball and fell in love with the game. Now I play doubles beach volleyball," Klotz said.
Athletics have played a large part in Klotz's life, and she believes that it is important for youth to have similar experiences.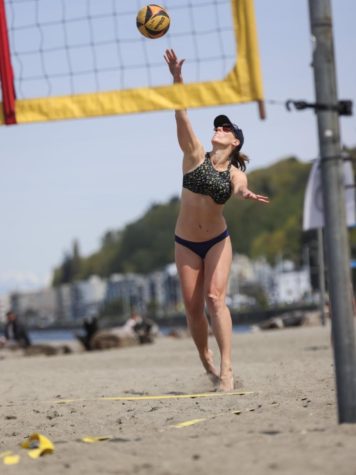 "There's so much that sports and extracurriculars provided to you, relationships, building self-confidence, to develop that growth mindset," Klotz said. "It challenges you and really helps you to pursue your dreams and just becoming the person that you want to be. The strategy, the challenges, the relationships that you make with the people that you play against, it's fun, it's rewarding, It's exercise. It's a great social outlet."
Beyond that, Klotz has recently started coaching volleyball herself with the West Seattle Reign club team.
"With coaching, I want to see where the player is at when I meet them and see how their skills develop through the time I'm with them," Klotz said. "I'm really excited by the end of the season in May, when I get to see how far they have come in their fundamental skills, because the skills are so important, but also just their self-awareness, their self-confidence and how much they feel like they are part of the team."
Reflecting on her experience with volleyball, Klotz has some advice for current and future players.
"Obviously, the skills are extremely important, but it's you as a person that's more important. Make sure that just, holistically, you're enjoying yourself in the game. You should love it or don't play. Because at the end of the game day, it's not necessary to win, just for you to play your best, have fun and have a great experience," Klotz said.
Corrections: The original article incorrectly stated that Allison Klotz worked as a physical therapist and that she played for the University of Washington. Klotz works as a physical therapist recruiting manager and played for Central Washington University.