Educators discover purpose abroad
Two best friends, both looking for direction, found the same answer: travel.
Best friends, Nicholas O'Neill, a PHS Spanish teacher and Brandon Jacobsen, a Spanish teacher at Cascade Christian High School, both decided to travel abroad to gain more insight on what they wanted to do with their life after college.
"I was not sure what I wanted to do," O'Neill said. "I had studied Spanish, I had studied Business, but I had not made any real life decisions. I wanted to get away and go experience another culture."
O'Neill studied Spanish at a small community college in San Jose, Costa Rica for a month, studied Spanish literature and culture at the University of Granada in Granada, Spain for six months, studied with Jacobsen in Barcelona, Spain for a summer to receive his Teaching English to Speakers of Other Languages (TESOL) certifications and then taught English in Chile for a year.
Although traveling to a foreign country may not usually be the most common way to find answers in life, they both speak very highly of their experiences.
"Through my experiences I found passion and a real appreciation for teaching," O'Neill said. "[My time abroad] really helped me to figure out what I wanted to do in life. It was eye opening and enlightening."
Jacobsen, who studied Arabic and Middle Eastern Studies in Cairo, Egypt for a year, lived in Argentina for two years and then studied in Barcelona, Spain for a summer, found similar results from his time abroad.
"I took away a love for language," Jacobsen said. "Traveling was probably the most influential thing in deciding to become a Spanish teacher."
They both also benefited many other ways from their experiences abroad. O'Neill found that he was able to connect his previous schooling with the places that he was able to travel to.
"I began to see things that I had read about in books," O'Neill said. "It is amazing to have the opportunity to do that."
Jacobsen found that that most places were like a home away from home.
"There are welcoming people all over the world," Jacobsen said. "Even though I was a foreigner in all of these places, I have never once felt unwelcome."
Whether they were learning new things or meeting new people, both told stories of times where supposed barriers were broken down.
"I remember traveling to Jerusalem while I was studying in Cairo. It was around the time of Easter, and I was wandering through East Jerusalem looking for the Mt. of Olives. I saw two Palestinian boys playing soccer and I asked them—in my broken Arabic—if they knew where it was. I think all they could make of what I was asking was the word 'olive.' They took me to an olive tree and one of the boys took off an olive branch and handed it to me," Jacobsen said. "Since the olive branch is a universal symbol of peace, that moment was very significant for me. Here was an American guy receiving an olive branch from a Palestinian boy, an act that really brought us together."
It was experiences like these that made traveling so influential for both O'Neill and Jacobsen.
"That is what studying abroad is all about, finding out how small the world really is, and how great it is to come together, realizing that barriers are not always necessary," said Jacobsen. 'We need this kind of understanding between people groups to flourish all over the world, because there is still a lot of conflict and many problems resulting from misunderstanding. This is why travel can be so powerful—it promotes and nourishes intercultural understanding."
O'Neill's travels also promoted personal confidence.
"I remember being on the plane coming home from Spain after having been there for six months. I was reflecting on the experience and thinking, 'Wow, I did it. I was by myself for the last six months,'" O'Neill said. "I felt like I had made it. I felt like I was grown up for the first time in my life. You realize how strong you are as a person and how you can depend on yourself."
O'Neill found that traveling expands your friendship circle.
"I have gained a lot of amazing friends and what I consider family. I am still really connected with some of my host families," O'Neill said. "We talk pretty regularly, we send gifts and I am looking forward to hopefully going back this summer to visit some of the people I met, especially in Chile."
Jacobsen agrees.
"I have also gained a lot of friendships that I will most likely have for the rest of my life," Jacobsen said. "Some of my very best friends live in other parts of the world."
However they also emphasize that traveling and stepping out of your comfort zone has its challenges.
"We become accustomed to a certain lifestyle that we have here in the states," O'Neill said. "[Speaking a] different language can be stressful, different foods can be hard to adapt to and living without certain comforts can be really difficult."
But they stress that these challenges should not discourage you from traveling.
"The funny thing is, those times where you are able to get out of your comfort zone are some of the most valuable moments," Jacobsen said. "Traveling taught me to value different perspectives and experiences."
They both highly recommend traveling, whether you are looking for direction or just for a different experience.
"If you are thinking about [studying abroad], do it," O'Neill said. "I think traveling is something everyone needs to do. It does not matter where you go, you do not have to study a language. Just getting the opportunity to see another way of life will really challenge the way you think about the world and your life in general."
Both emphasize that while traveling can be expensive, there are ways to keep the expenses low.
"Generally speaking, apart from having to purchase a plane ticket, if you go through an approved study abroad program with a college or university, your tuition that you are already paying for that particular semester or quarter, will be directly applied to your abroad studies," O'Neill said.
However, they say traveling on your own can be just as rewarding.
"To keep costs low, do not stay in hotels. Stay in hostels or camp out when you can. The more you can live like a local, the less you will spend usually," Jacobsen said. "The best experiences you will have living abroad will most always be free anyway because they will involve the people you meet and the relationships you make."
In order to avoid some unnecessary challenges, O'Neill says to be aware of the different customs of the country.
"Always make sure you read up about the place that you are going to," O'Neill said. "[Learn] about the public transportation, words or hand-signals specific to certain places. Get yourself prepared so you have an idea of what is going on."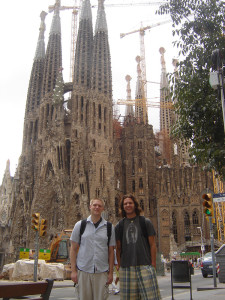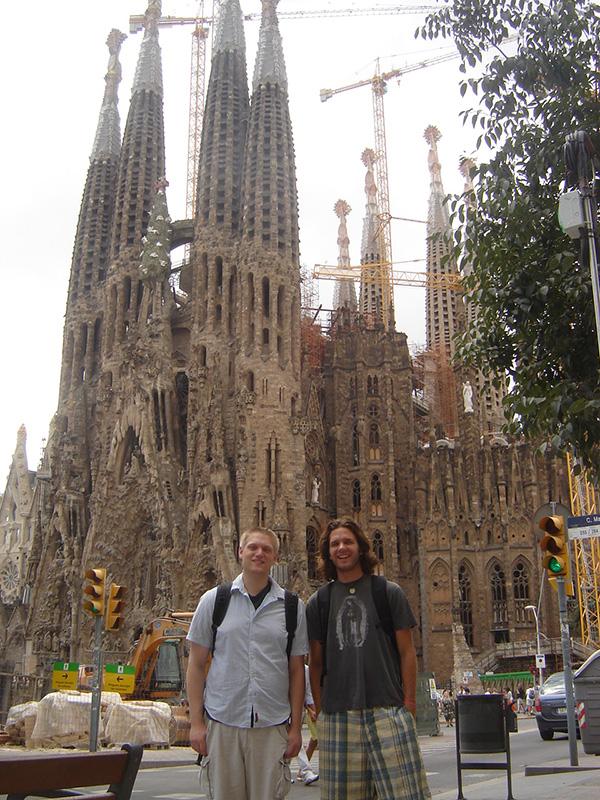 Jacobsen recommends embracing the culture of the country.
"Hang out with the locals. Go off the main roads and wander around a little bit. Eat the food. Speak the language. Get way out of your comfort zone. Listen way more than you speak. And have fun," Jacobsen said.
Flexibility will enhance your travel experience, according to O'Neill.
"You need to be open to new experiences, new foods, new everything. When you go abroad you have to just take advantage of the moments that you can, even if they maybe seem a little boring or not something that you would generally do. Just take it in and go for it," O'Neill said. "You never know if you are going to be back to that one place or have another experience like that again."
According to both O'Neill and Jacobsen the joys of travel are unmatched.
"Traveling is truly one of the best things a person can do," Jacobsen said.
Leave a Comment