Student Features: Alyssa Lukas, ceramics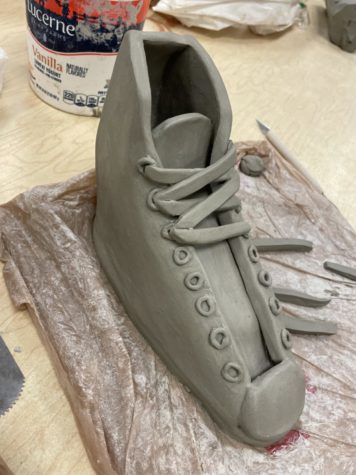 Alyssa Lukas, senior at PHS was prompted on questions about her art piece.
Q: What was your inspiration behind this piece?
A: I love shoes, specifically converse. And I wanted to do something fun
Q: Why do you think art is important?
A: I think it's a good way to express yourself, and sometimes art is the only way you can. It's also an outlet for emotions.